Amidst the looming Constitutional Review that is expected to lift the 75-year age limit and allow President Museveni to contest in the 2021 elections, a poll shows that many want him to retire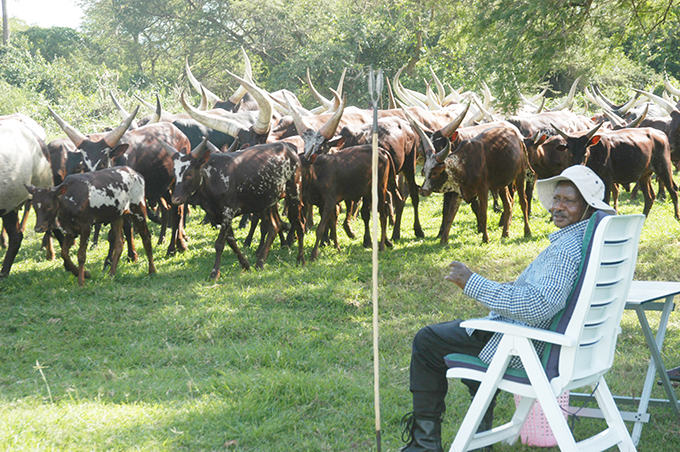 After 31 years in office, President Yoweri Museveni can be excused for not thinking of doing any other thing because he is used to being president. One of the reasons of President Museveni's extended stay in office is the "will of the people." They keep voting him into office. However, it has not gone without his own and the machinations of the people around him. If the Constitution hadn't been amended in 2005 to lift the two presidential term limits, Museveni would be 11 years into retirement, possibly looking after his cows, as he has said he would want to.
"He should retire"
The will of the people for President Museveni to keep ruling might as well be exaggerated by those around him, if findings from a recent opinion poll are anything to by. The poll conducted by Research World International in October last year, indicates that many Ugandans, especially the younger people, want President Museveni to retire. "74% of the respondents think that President Museveni should not stand again after his term of office since he will have made 75 years. This is mainly in the central region, urban areas, among males and those aged 25 to 34 years," the poll that was commissioned by the Uganda National NGO Forum states.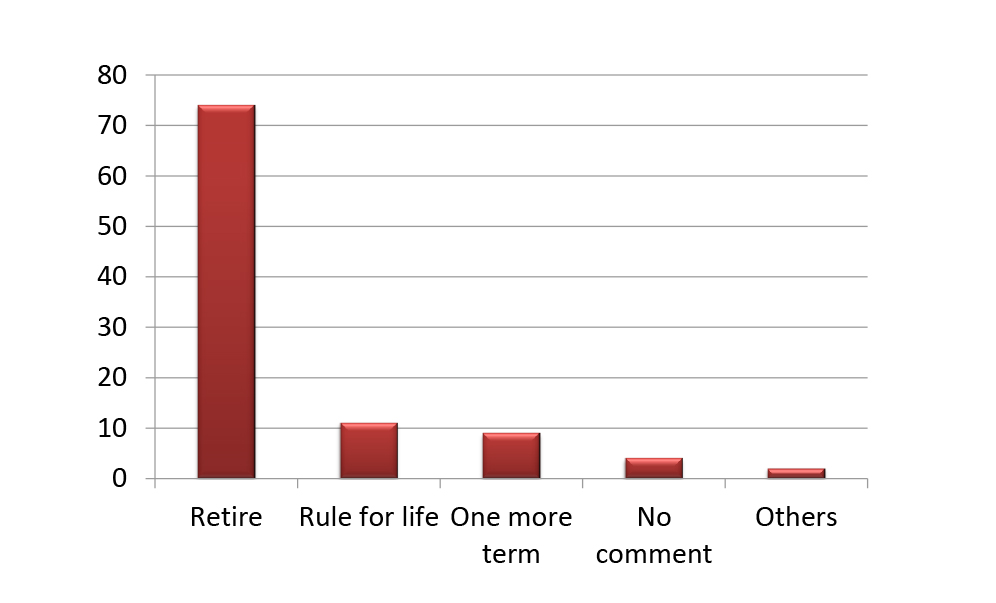 The poll findings were released as preparations for a constitutional review gained steam. One of the main proposals of that exercise is the removal of the presidential age limit, which is currently 75 years of age. At the next election in 2021, at 76, President Museveni won't be eligible to run, if nothing is done about the Constitution. Already works are underway to ensure this is taken care of. The custodian of the Constitution, Justice Minister Kahinda Otafiire was quoted earlier this week saying that Article 102 of the Constitution that stipulates the requirements for a president is not a commandment from God so it can be changed if the people so wish.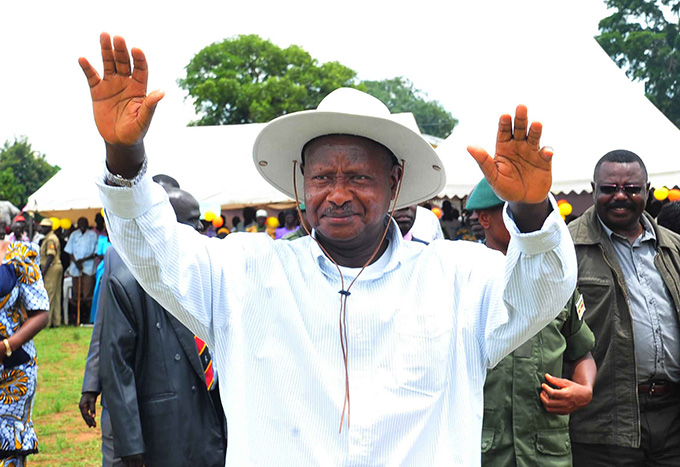 President Museveni had stated in a 2012 interview with NTV that he had no desire to rule Uganda after the age of 75, saying it had been scientifically proven that one would have less "vigour" past that age, but with people "begging him" to continue ruling, he might as well extend his term of office to 40 years and counting. In 2014, it took youthful former MP Evelyn Anite to kneel down and request President Museveni to contest in the 2016 elections as NRM's sole candidate when a few people thought he was interested in retiring. Anite was rewarded with a cabinet post and she is now State Minister for Investment and Privatisation. Anite's kneeling symbolised the voice of Ugandan youth because she was then 29 years old. Yet 68% of the RWI poll's mostly youthful respondents also said that the Constitution should be amended to restore the two term limits or number of years the president should rule. 44% of the respondents think that the president should rule for not more than 10 years while 34% think that he or she should rule for only five years. However, most of the respondents said that they are free to vote without feeling pressured and to say what they think. "This is a good aspect that should be promoted to grow democracy," the poll states. That notwithstanding, 54% of the respondents were in support of electoral reforms in order to improve the election process.
On Parliament
44% of the respondents think that the current size of parliament is unnecessarily big while 31% think that it increases the burden on the tax payer. Currently, Uganda has 426 members of Parliament. Still on Parliament, 72% of the respondents said their area MP has never consulted the community in which they live in since he or she was sworn in.
---
SCOPE OF THE RESEARCH
Research World International (RWI) conducted an omnibus survey across Uganda with a sample of 2,252 respondents. Prior to start of fieldwork RWI reached an understanding with Uganda National NGO Forum to include some questions that would provide the Forum a better understanding of various Social, Political, Economic and Cultural issues in Uganda. The field work for this survey was conducted in October 2016 in 60 districts of Uganda.
---