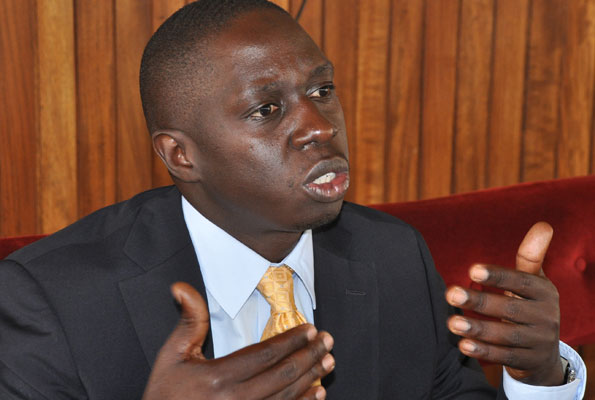 Kampala Central MP Mohammad Nsereko wants Bank fo Uganda to come out and declare to Ugandans how much it sold the defunct Crane Bank to DFCU Bank.
Crane Bank went into receivership in October 2016 and was sold to DFCU Bank in January 2017, but the details of the transactions have never been made public.
"We want that sales agreement," Nsereko said while speaking on a CBS talk show with Meddie Nsereko.
"It seems DFCU found out that what BOU sold it is not exactly what it received so they are running to drag former owner Sudhir Ruparelia to court to give them Shs400bn he allegedly siphoned out," Nsereko said.
"The public demands to know. Bank of Uganda must disclose the agreement. It is a public document."
Already, top BOU officials including governor Tumusiime Mutebile and Director of Supervision Justine Bagyenda have come under public scrutiny with MPs like Nandala Mafabi calling for their arrest over incompetence and possible fraud and corruption.
The MPs are calling for a police and IGG investigation into the matter, saying the officials should be tried in the anti-corruption court.