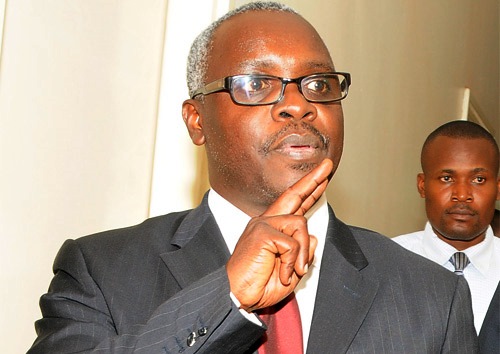 A video apparently showing Vision Group boss Robert Kabashenga apparently "betraying" his friend tycoon Sudhir Ruparelia is currently trending on social media.




The video is a recording leaked from Village Mall based hangout Liquid Silk where Kabushenga meets lawyer David Mpanga who is at the heart of a Bank Of Uganda case seeking to compel court to have former Crane Bank owner Sudhir pay Shs400bn for allegedly having siphoned money out of the now defunct bank.
The video was apparently recorded on a Friday, two days before New Vision started publishing negative stories about the tycoon.
The person who edited the video gave it an apt soundtrack, Jose Chameleone's Bayuda. Kabushenga and Sudhir have previously been bed fellows with the tycoon hosting Vision Group's Pakasa series at his Kampala Parents School on top of supporting several Vision Group initiatives.
Below is the video.