Nakifuma MP Kafeero Ssekitoleko is convinced that the majority of Ugandans are in support of having the article 102(b) of the constitution amended to allow president Museveni contest in 2021.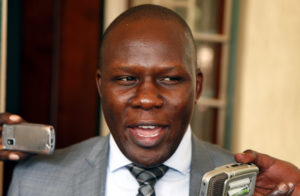 While appearing on NBS TV's weekly Frontline show Ssekitoleko stated; "There is a huge section of Ugandans who still think we should amend Article 102(b). But have never pronounced myself on presidential age limit." he added




He further stated that since is a representative of the people, he can't hesitate going with the popular view of the Ugandans.
Last year, Ssekitoleko was the chief campaigner in parliament for the lifting of age limit for judges.