Some song titles are drawn from the lyrics while some may be a case of raising curiosity. For Hellen Lukoma's latest song, "Pono", the latter applies.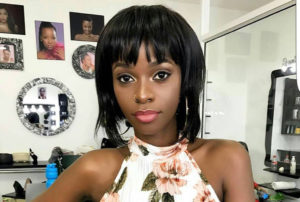 This time, Lukoma tried her hand at an authentic dancehall sound and it is surely paying off, if airplay is anything to go by. Well back to the song title, Lukoma explained as follows when asked what it is all about.



"Three weeks ago, I released a song called Pono. Actually, anything can be Pono. If someone hates you, pono. It is my song writer who proposed it and I liked the idea so we went with the flow," she stated.
The singer further revealed that she will release yet another song tomorrow (Friday) at the Insomnia party at Sky beach lounge. Way to go Lukoma!