Video vixen Hamisa Mobetto who claims to be mother to Diamond's newly born son this past weekend was joined by family and friends to celebrate her son's H'akika (Aqīq) a ceremony that consists of giving a name to the baby, shaving its hair, and offering a sacrifice.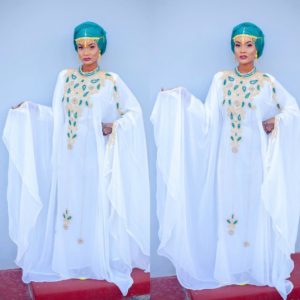 According to our sources, the traditional ritual requires the baby's uncle and dad to slaughter two goats on behalf of the child as a sacrifice and remove the hair. Well, Hamisa's uncle was present accompanied by many others as the alleged father, Diamond Platnumz was a no show.




From the photos shared on both Hamisa Mobetto and baby Abdul Naseeb's Instagram page prove that a lot of money was spent. Abdul Naseeb is Diamond's actual name.