Yesterday, the Pornography Control Committee was inaugurated as they took the oath to fight pornography in Uganda. Minister of Ethics and Integrity, Hon. Simon Lokodo and eight members took oath.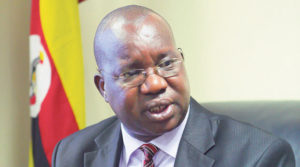 Reports allege that the committee has been allocated Shs2b to fight pornography. A statement from the government on Monday said one of the roles of the group, called the Pornography Control Committee, is "to ensure that the perpetrators of pornography are apprehended and prosecuted."
The statement blamed pornography for "escalating cases" of drug abuse, incest, teenage pregnancy, homosexuality and statutory rape.