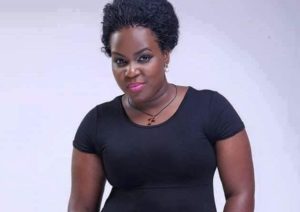 Bubbly Bukedde TV presenter Flavia Namulindwa is hoping to upgrade her status to 'Honourable,' soon, we have been told. According to extremely reliable sources, Flavia is busy warming up to contest for the Gomba Woman MP seat come 2021. We hear Flavia has been frequenting the several villages in Gomba and has been welcomed with open hands.
The Gomba Woman MP seat is currently held by the beautiful, but reserved former party animal- Sylvia Nayebale. Sylvia is also a former lover of Ntinda-based Koko bar boss Simon Rusoke aka Simo. The source informed us that Flavia has visited several households and trading centres where she has made her interests known to the locals.




When contacted, Flavia, who sounded shocked that we had found out, insisted she wouldn't comment, but said; "You guys are indeed on ground!' Flavia also recently became a brand influencer for the Johnnie Walker luxury whisky.