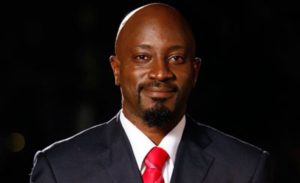 Gaetano joins fellow Capital FM presenter and Ugandan Johnnie Walker Brand Ambassador Marcus Kwikiriza on this one.
Another Round
is shot in a bar setting, (at Gaetano's Zone 7 bar- to be exact), and the two presenters humorously discuss a range of topics from relationships, sports, to politics, and entertainment.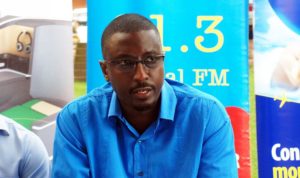 Both Gaetano and Marcus are presenters at Kisementi- based Capital; Gaetano co-hosts 'The Evening drive' with the bootylicious Lucky, while Marcus co-hosts the breakfast show alongside Oulanya and Jackie. We are yet to establish if the new show is Gaetano and Marcus' independent production, or an NBS production. But either way, our sources told us that the two are already in talks with a big beer brand to take over as the show's premier sponsor! Let's enjoy Another Round!
Looks like former Big Brother House star Gaetano Kaggwa just crossed from Urban TV to NBS TV! Yes, Gaetano will be co-hosting "Another Round," a new TV show that will be running every Tuesday at 10:30pm on NBS TV.