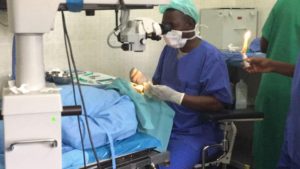 While speaking at the ceremony, Isaac Kigozi the ICare Foundation managing director stated that he was once became blind and was rescued by eye surgery. "When I was declared legally blind at 23 years of age, I witnessed the colours of my life diminish slowly but surely. In those dark moments after losing my sight, I realised how precious this organ the gift of sight is. My sun rose again through a cornea transplant I received years ago", he revealed.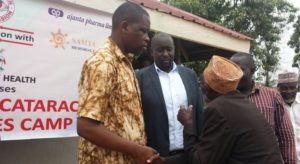 With reference to the statistics provided by the Health Center In charge Dr. Sarah Ogobi, Luwero district as of June 2017, had 272 cases of Refractive error, 270 cases of Cataracts, 147 cases of Glaucoma, 167 cases of Tumors, 04 cases of blindness and 1354 cases of other eye conditions. The eye camp was held September 22-24. The next eye camps will be held at Kamuli Referral Hospital (September 29- October 1), Masaka Referral Hospital (October 6-8), Gulu Referral Hospital (October 12), Kololo Airstrip ( October 22), Kaharo Health Centre ( October 27-29, Kabale) November 24-26 (Nwoya, Gulu).
A three day eye camp at Luweero Health Centre IV organised by ICare Foundation was a huge blessing to the eye patients in Luweero. A total of 1950 patients received free treatment with 197 surgeries done as patients were treated to regain their eye sight.