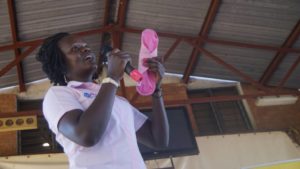 Bruce Muhame, the Afripads Head of Sales and Marketing stated that they are on a mission to help school girls remain in school and achieve their life goals.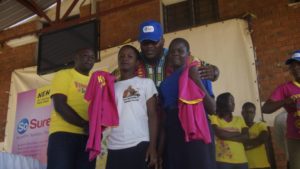 "So Sure is a product created by women for women. We believe that every woman and girl has the right to have access to high quality menstrual hygiene solutions that enable them live life to the fullest. Yet, many girls across Uganda don't have access to menstrual hygiene solutions that are affordable, safe and long lasting. Without proper protection, many girls stay home during their periods, causing them to miss up to 4-5 school days per month. Over 4% of girls have dropped out of school due to lack of sanitary pads. We are here to make sure you remain in school and achieve your dreams", he stated.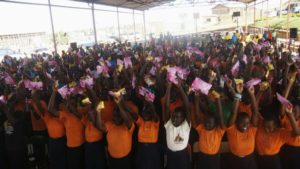 690 menstrual kits were donated to the students with Sunlight washing detergent sachet to 650 boarding students and 40 female teachers.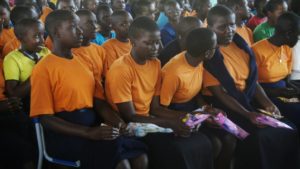 Bruce explained that they were invited by the school management and are open to institutions that need their services.
Reusable Sanitary Pads brand, So Sure in partnership with Unilever's Sunlight detergent on 13th October held an eventful afternoon at Bishop Cypriano Kihangire, Biina. The school girls were taught the basics of menstrual hygiene and taught the benefits of So Sure which comes to the market as a low-cost alternative that can be used to a year.