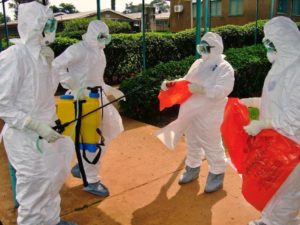 The Ministry of Health is sending an emergency response team to the district which is expected in the district today.
The public is urged to be vigilant and report suspected cases.

Symptoms of the Marburg virus include nausea and vomiting, diarrhea (may be bloody), red eyes, Raised rash, chest pain and cough, sore throat, stomach pain, severe weight loss among others.
Uganda Virus Research Institute has confirmed cases of the deadly Marburg virus in Kween District on the western slopes of Mt. Elgon in Eastern Uganda. Two people have died from the deadly hemorrhagic fever.