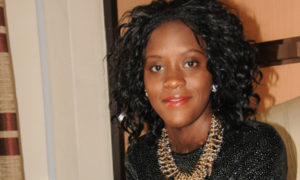 Y'all remember Aisha Nabukeera? The girl that was unfortunately scalded by her step mother in 2006 before Frank Gashumba took her under his care? Well, it's best to call her "adopted daughter" since it has been reported that she has largely lived with the Gashumbas.
Following the arrest of Frank Gashumba, on another fraud related case after he was alledgely found in possession of cocaine, marijuana, duplicated bank stamps, and fake passports, Aisha has come out to say something about the incident.
"A lot is being said and many are judging depending on those accusations. Its a hard time for us right now but i have courage and believe that everything is going to be fine. I just pray to God to strengthen you more and keep you safe because I know you as a strong determined and courageous person who never gives up", she posted on her Facebook.
When Aisha's unfortunate child abuse incident became public, Gashumba held a series of fundraising drives to have Nabukeera operated upon abroad, but when she wasn't flown out. Then tongues started waggling in the public that Gashumba had used the girl's unfortunate situation to con the public. However, she was well taken care of by the new family.