y
be officially inaugurated at the Futsal International Courts in Lugogo. According to the Fufa mandated Futsal Association of Uganda (FAU), 12 teams are in the race that will see each team play 22 games. By May next year, the title winners will be crowned.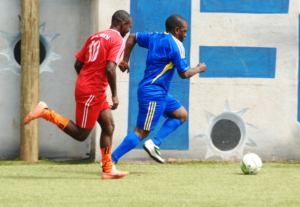 The league will  be played
on Thursday
evenings and a fan is expected to part with Shs5000 as entrance fee except for D-day where supporters will have free entry. "Let's embrace the new futsal game with vigor and enjoy it. Everyone must learn the game as a product to sale to other fans and companies for business motive," stated FAU president Hamza Junju "We has kick off with the required number and quality of clubs, we expect competition with a lot of skills from the players that will entertain fans," he added.
Rules and how the game is played
With most of the football rules applying to Futsal, it only has some unique adjustments.  A team has to start with five players on the pitch (including the goalkeeper) with utmost 7 substitutions allowed. The game lasts for only 20 minutes with each half taking 10 minutes but clock stops every time the ball goes out.
Thursday, November 2
Elephants vs Typhoons –
7PM
Bajim vs Park FC –
8PM
Kabowa United vs Dream FC –
9PM
The 2017-2018 Futsal Super League will toda