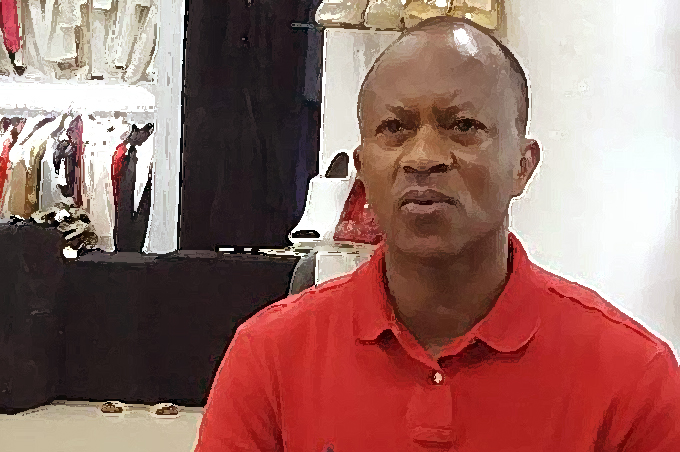 Vocal social critic Frank Gashumba has come out, asking the public not to be the judges over allegations of fraud charged against him.
"Don't judge me – wait for court to judge me. Social media has become the complainant, investigator, the judge, you are everything," Gashumba said upon release on bail.
Gashumba was last Monday held by the Chieftaincy of Military Intelligence and paraded before the media with his brother Innocent Kasumba with UPDF deputy spokesperson Lt. Deo Akiiki saying he wanted to defraud an investor of $12m in a bogus deal to supply the UPDF hundreds of trucks.
Akiiki also said Gashumba was found in possession of marijuana, cocaine, fake passports and stamps of various government departments, the UPDF, Stanbic Bank and the office of the President of South Sudan.
Gashumba laughed off the army's claims, saying his crime is being vocal against the state, especially the current Togikwatako campaign against amending the constitution to lift Presidential candidates' age limits from 75, to allow President Museveni continue his rule after 2021.
"I am ready to be buried in Uganda. I am not leaving Uganda. Those who think that they can intimidate me, coming up with trumped up stupid charges, mbu marijuana and cocaine recovered from Gashumba's residence, that's stupidity of the highest order. Let one of them show you a video recording as they were retrieving marijuana or cocaine from my house," Gashumba said.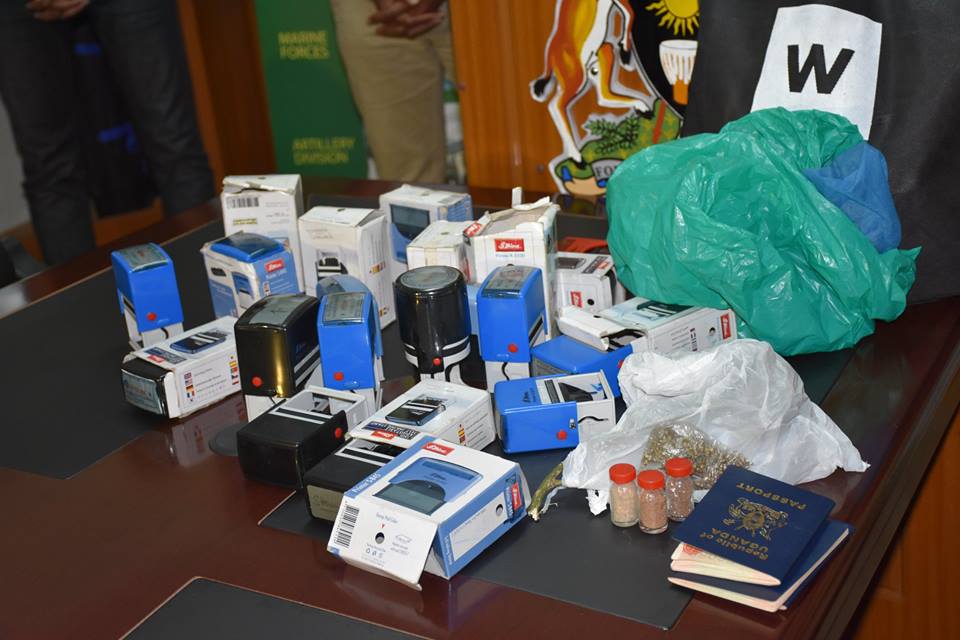 "The stamps they showed at the press conference are all new. Sometimes I wonder if these ranks the officers carry have value," he said.
"Ask for the search certificate to see if the items they paraded tally with it. Mirundi [Tamale] says 'use logic'," he said.
Gashumba couldn't expound on the matter as it is now before the courts of law.
"I have been advised by my lawyers not to go into details," he said.
How he was arrested
Gashumba said he was held at the Chieftaincy of Military Intelligence (CMI), when he had gone check on his brother who was in detention.
"The other Saturday, my brother was arrested. For two days we couldn't tell where he was, then we decided to look for him. In the process I was informed that he was being held CMI, where I proceeded to find out exactly why he was arrested. In the process, they ended up also detaining me," he said.
"When they ask you for fools do you take me??? Why would I go to the people who arrested my brother when I was part of his deal? I swear by the name of the living God, I am very very innocent. When my brother is in trouble I'm in trouble. That's why I had to go there."
"If my brother has a problem with the law, why would you pick Frank Gashumba? If my friend Gen. Saleh has a problem with the law, why would you pick President Museveni?"
"I went there voluntarily and the soldiers told me that they were also retaining me. I tried to explain that I'm a senior citizen and I would voluntarily return the next day and they refused. If this hadn't gone to the media they would have held us for a month."
"They tried to psychologically break me down. Imagine 14 plain clothed soldiers that came to my house. My daughter Sheilah tried to show the world what was happening. I didn't know that a Munyarwanda being born in Uganda is a crime. My great grandparents migrated from Rwanda in 1923. My father was born in Uganda; my mother was born in Uganda. Sheilah and our other siblings you don't even know were born in Uganda, but I didn't know that a Munyarwanda being born in Uganda is now a crime," Gashumba said.
The social critic narrated the search at his house.
"Everything was messed up. My computers were taken, even a DVR. My DVRs were taken. Surprisingly, they don't even know that in the 21st century people store their data on the iCloud."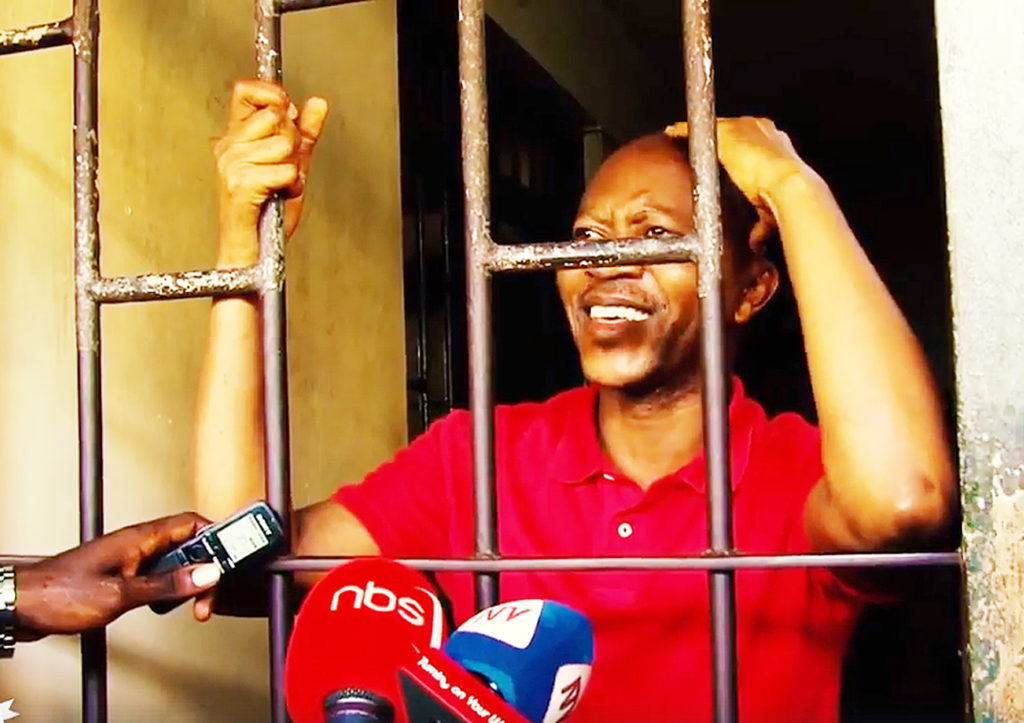 Behind bars
Gashumba said he was not even allowed to speak to his family and friends, lawyer or doctor during their 10-day detention, (past the lawful 48 hours).
"I had an opportunity of speaking to people who have been held behind bars for over three months without even making a statement. We have a long way to go," he said.
"Forget Nalufenya, there is a new Nalufenya in town. VCCU Kireka prison is now a CMI safe house. Nalunfeya was exposed now let's fight Kireka."
I'm not going to stop
Gashumba says he will not stop advocating for the interests of the common man and speaking against the excesses of the state.
"I can assure those that have tried to bury us that we always end up being victors. I am not going to stop. I will always continue speaking for the voiceless wherever they are."
"If one of us is in chains, no one is free. Yesterday it was Frank Gashumba; we don't know who is next. That's why when I see an injustice committed in this country, I will always stand out and be counted."
"Your intention was to bring me down and I know other top vampires who were behind this. They have robbed this country beyond repair. One technocrat working behind the curtains has money that can run the entire budget of Uganda," he said.
Gashumba also says he is contemplating suing government for tarnishing his name by parading him before the press as a criminal yet he was just a suspect.