Embattled social media personality Frank Gashumba could be composing his own version Chris Brown's h** aint loyal after his fans proved that yes, they aint loyal to his latest rebuttal against Vision Group's boss Robert Kabushenga.
So, after equating Kabushenga to that dirty animal that Muslims detest, Frank Gashumba took it to another level by photoshopping Kabushenga's face into the animal and shared it on his Facebook page.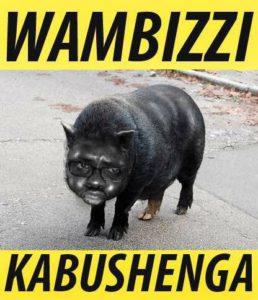 While he might have expected positive responses, his fans had no kind words for him with some describing him as a silly young girl.
Another accused him of diverting public attention from the charges against him.
Some went very personal
Talk about being served a dose of your own medicine!