Zimbabwean president Robert Mugabe is reportedly under "house arrest".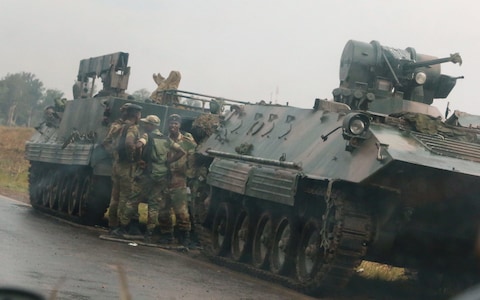 However, the army has stated that the president and first family are " secured". They also denied reports of a coup.
Armed soldiers in armoured personnel carriers stationed themselves at key points in Harare, while Zimbabweans formed long lines at banks in order to draw the limited cash available, a routine chore in the country's ongoing financial crisis.