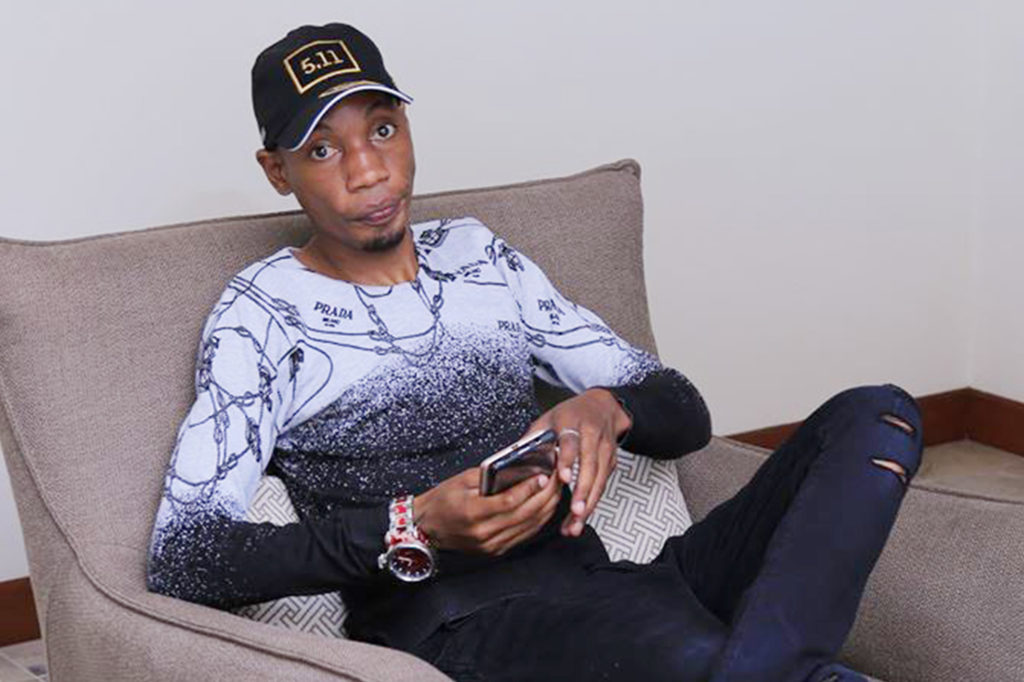 There is a new "tycoon" in town. His name is Bryan White and he has been making waves on the social scene dishing out cash just for the fun of it.
Real name Brian Kirumira, the 33-year-old dropped on the social scene with a bang when he appeared on Miles Rwamiti's Spark TV show, gave the presenter $1400 (Shs5m) just for the fun of it and he dished out money to callers. The catch was that you tell him the business you are doing and he would inject more capital into it. He gave out another Shs10m to the callers who were asked to grab boda bodas and find him live on air, which they did.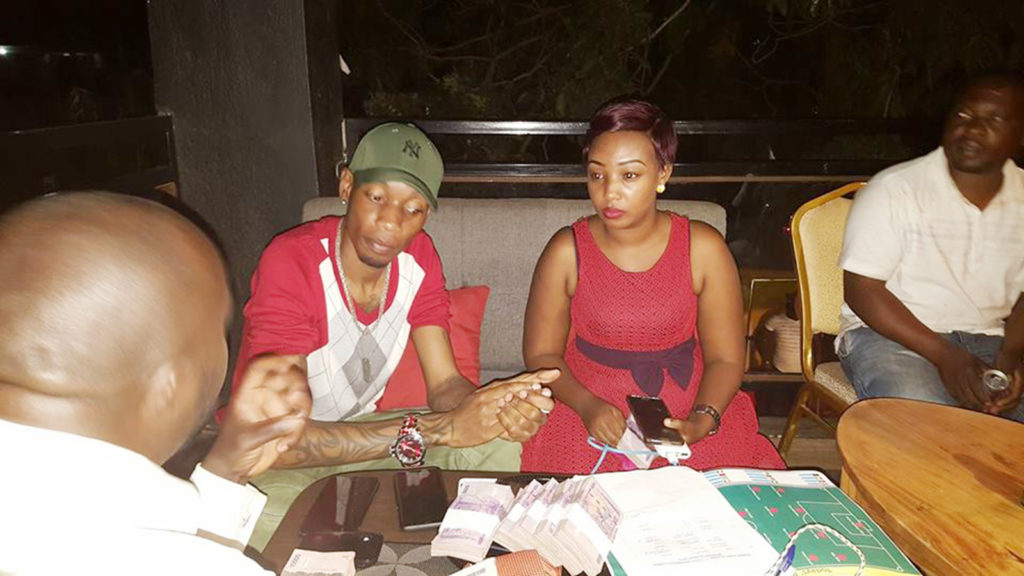 Fast forward, he was dishing out money to Express FC and later musicians. Perhaps the biggest stage he has been on is Radio and Weasel's 10 Years of Raw concert at the beginning of November. For $2,800 (about Shs10m) that he gave them on rehearsal night, he got an opportunity to step on stage and introduce himself to thousands of Ugandans.
His story about himself
During media interviews, Bryan White has claimed that he made his money in Italy. Apparently his mother was married to a wealthy Italian real estate mogul who used to buy old houses, flip them and sell them for a fortune. Bryan says his mother passed away and later the Italian also passed away and he was surprised to find out that the Italian man had named him as one of the directors in the company, hence his fortune.
He also says that he got the name White from the Mzungu. "He used to like the way I work, and he said he wished I was white instead of a black man. The name White stuck," Bryan said in a recent interview with BBS TV.
A Matooke Republic investigation from the people who have known white since his days in Mityana shows that the story is just baloney; a white lie.
"Yo kidding me. Italy? Bryan has never stepped on a plane to go even to Nairobi. He has been in Uganda all his life," a source who has known Bryan since 2013 and has been in close proximity with him for about five years says.
The source told us that the closest Bryan White has been to going abroad was to Entebbe where he has a lover, a one Maggie Veilleux an Entebbe socialite, but even then he hasn't reached the airport.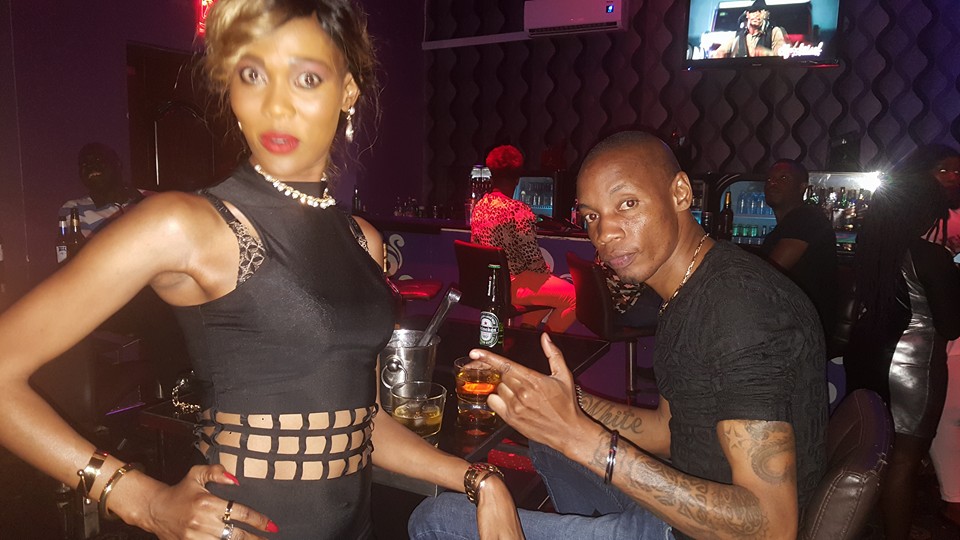 Apparently, Maggie and Bryan have been seeing each other since 2015. Bryan White's social media page is brand new, created about three months ago when he hit the jackpot, but Maggie's page is strewn with photos of her and White that date back to 2015. Looks like they forgot to erase his history on her page.
In fact, the closest Bryan has come to be linked to Italy are the imitation Gucci and Armani clothes that he wears. But even those clothes have most probably not been to Italy as they are manufactured in China and brought straight to Kampala. Maggie has a friend who goes by the Facebook name Tinah Zungu Boss who has a boutique and she is the one who has been supplying Bryan "Italian designer clothes" to spruce up his look. She has done a good job as it is remarkable shift from the 2016 pictures where Bryan is seen in a cheap oversized coat accompanying Maggie to the Entebbe Red Carpet wards.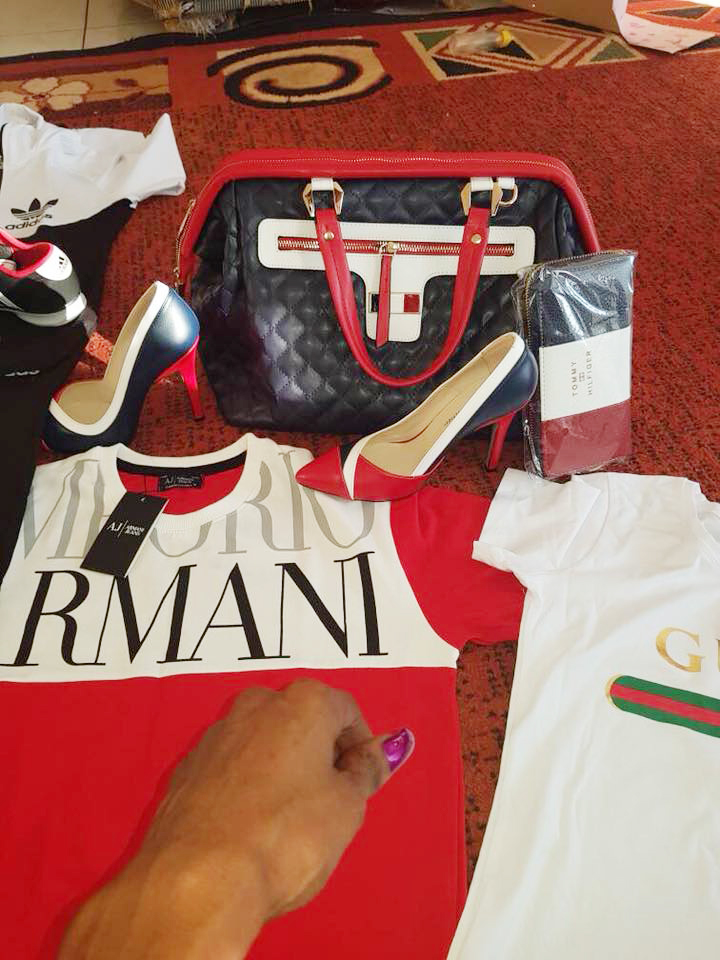 Maggie is still married to a Canadian national a one Ron Veilleux and they have two daughters together who go to the International School of Uganda. However sources say that the two are in the process of finalising divorce. In 2015, Maggie who had started "deals" with Bryan White was arrested over black dollar scam related crimes and it is then that Veilleux asked for divorce. He is a man of good standing as he works for one of the international agencies in Congo, though he still lives in Entebbe with Maggie.
So where did Bryan White get his money?
"Drugs," our source says without flinching. The source says Bryan has been at it for a while though he had never made major money.
"One time they pretended they had bought a hotel in Najjanankumbi and stayed there for a whole month while cracking a deal," our source said.
In between the deals, he used to hustle at Pine, a place where they deal used cars in Kampala. Little wonder he sold three of Maggie's cars to finance his deals.
Apparently he is now well connected and has the protection of a high ranking army officer. It is not surprising that when he was briefly arrested last week to question him over why he was moving around with armed men, he was released shortly and continued his spending spree at his favourite hangout, Fusion Auto Spa in Munyonyo.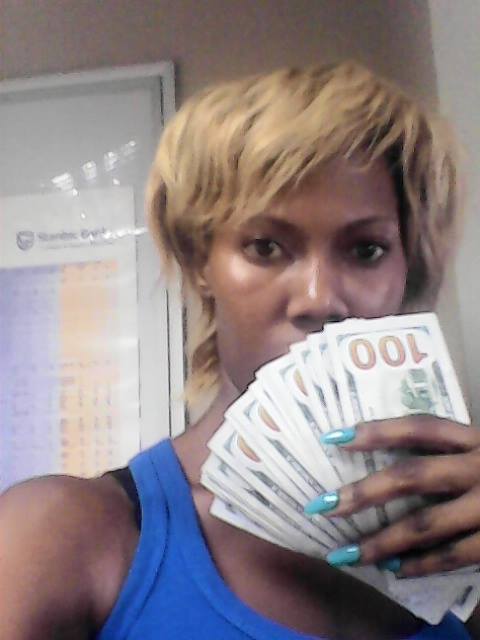 A wife and kids
With his fists full of dollars, Bryan is currently the target of Kampala slay queens, but sources say he is not that much of a womaniser. In fact there are only three women in his life. He has a wife who gave birth to his two children. He recently built her a house and bought her a Toyota Allex.
"But he doesn't stay with her. He stays at his rented apartment in Munyonyo and on many nights he chooses to sleep in Serena," our source told us.
"There is another woman Bryan really likes. She is a nkuba kyeyo who calls herself Connie Brown Suga. She used to be his girlfriend so when he hit his jackpot, he sent her money to purchase an air ticket and she flew into the country. They spent a week together at Serena and he even paid a lady brought in to plait her hair Shs2m," sources told us.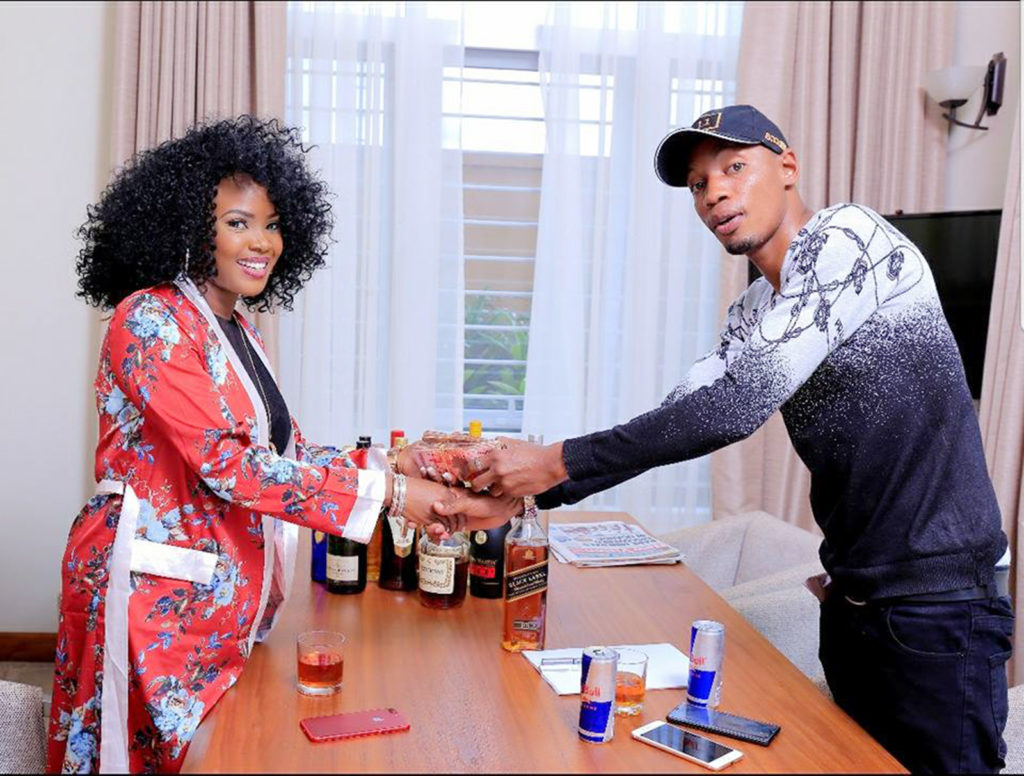 Connie is the woman organising the Million Dollar Party slated for Guvnor at the end of this month and Bryan already paid Shs5m to reserve his booth.
The third woman is Maggie. She is the one who has seen Bryan through thick and thin, spending her Mzungu's money on him but of recent he is not very proud of hanging with her.
"One time he called her and friends to Fusion Auto Spa and ordered a bottle of Moet champagne for each of them. Then they had an argument and he poured whisky on her telling her that she should go back to her old Mzungu," our source told us. Then the shocker on her birthday at the beginning of this month where he asked her to book everything including rooms for her birthday party at an Entebbe Hotel. He told her would foot the bill, but never showed up!
As a result, Maggie was heard telling friends that his money wouldn't last past 2018 with the reckless way he is splashing it.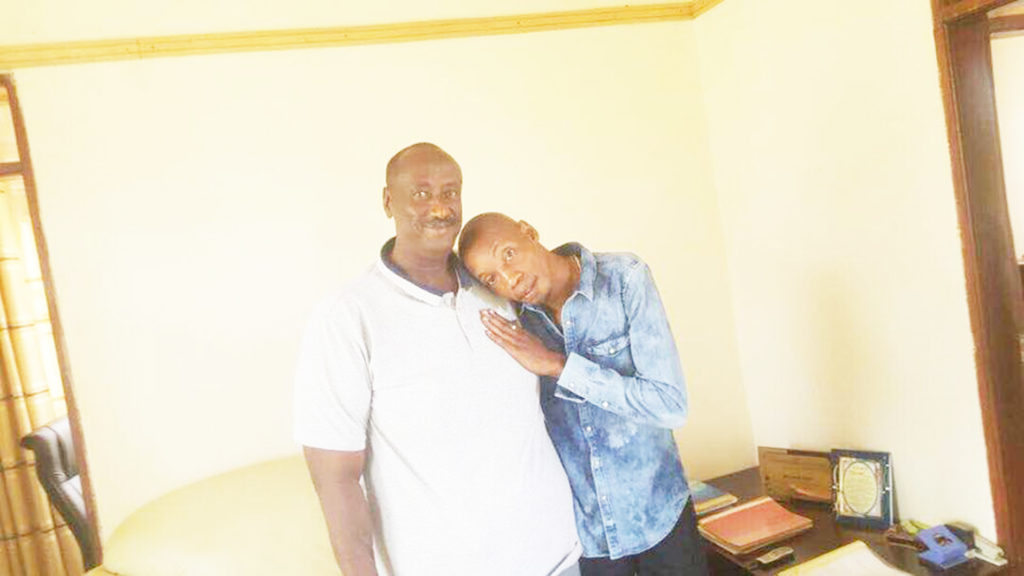 The tales from various sources corroborated the stories, but skeptical Matooke Republic asked them if indeed Bryan White was mad to say he is from Italy.
"Have you heard him speak even a single Italian word in the numerous interviews he give?" Our sources asked, and our case was closed.