We were quick to conclude that the Magic TV and radio takeover is already working for Buddies Production boss Junior Kazoora aka JK. But JK was equally quick in dismissing our rushed conclusions! Well, we would like to announce that JK is back into bar business. We have reliably been informed that JK recently acquired the Nakasero- based Gekko Lounge, situated at Mackinnon Suites.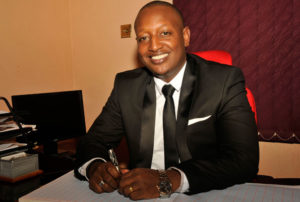 We are yet to establish how much JK paid for the facility but when contacted, JK insisted that it's just his love for bar business that made him acquire Gekko. "Besides broadcast media and production, I've always been a bar person; I started off at Steak Out, then Club Rouge, then I started my own- Buddies, before I took a break as I concentrated on growing my production house.
But even then, I've always maintained a small bar at my offices. So, clearly, by acquiring Gekko Lounge, I'm just back at what I do best," JK told us. He also said he has so much in store for party lovers, and for starters, has signed up with Dj Apeman for Sunday nights and also hinted on launching a Rwanda night. All the best Gekko Lounge.