After wedding  photos of Jamaican dancehall star Konshens surfaced online, several women, slay queens for that matter expressed disappointment of how "their crush had been robbed from them!" They could not believe that the music bad boy had had been in a relationship for the last six years as they kept ogling.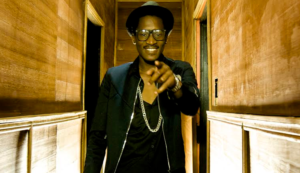 Ugandan singer, A Pass who featured the Jamaican star on the hit remix, Gamululu, has come out to have a laugh at the slay queens. For a guy who loves to speak his mind, A Pass has bluntly told Ugandan ladies, "Konshens does not know you, just like me".  A Pass also claims he has no idea of your existence.
Wama Ugandan girls, does Konshens know you or may be A Pass!