A few hours after the successful WizKid concert, Jose Chameleone raised his concerns stating that Ugandans ought to "defend" their own.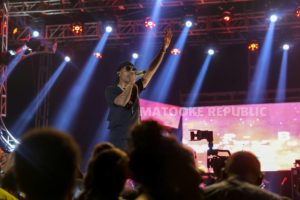 In a cryptic message message, he seemed to express displeasure with current state of affairs in local music industry. He called out people to support his brother, Pallaso who holds a concert tonight.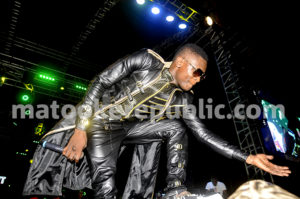 "I will not stand to defend my dreams, they are just dreams and where even a beggar rides a horse!!!!!!!Just like I will stand more with pride for the peopleWho was NOTHING and with efforts and Self belief became SOMETHING!!!!!!!Until we learn to applaud and give ultimate credit to our own people. We are still slaves indirectly!!!!!Not because he's my friend, by birth he's my brother. Sometime others boys become a better brother but as Ugandan – let's rave!!!! Now is the time after starter, that we feast the main meal!!I COMMAND MY UGANDA MUSIC BATTALION TO COME WITH YOUR FLAG AND LETS TOGETHER DEFEND OUR CULTURE, MUSIC AND PRESTIGE!!!NUFF OF THEM, them and them!!!!!!" He posted on Facebook.
Chamelone has been a strong critic against the love and dominance of artistes who are not Ugandans. This comes at a time when several top stars; Mafikizolo, Timaya, Ice Prince, Skales, Gyptian and others are slated to perform in the country.