Kampala's party animals know a thing or two about how to officially welcome the festive season and last weekend, they did just that by boarding the Johnnie Walker Party Bus.  It is the season of merry-making and giving, and the Party Bus gave them a taste of fun like they had never had last Saturday.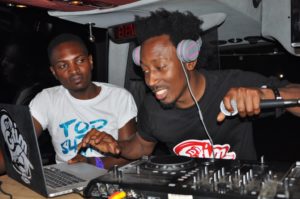 Also known as the "Party on the Wheels", the Party Bus took city partiers on a joy ride that started off at Guvnor, headed to Alchemist, then Space Lounge and Cayenne, before returning to Guvnor to wind up the night. DJ Fem and DJ Simples ensured everyone on the bus was up on their feet throughout as the Johnnie Walker flowed nonstop for the entire night.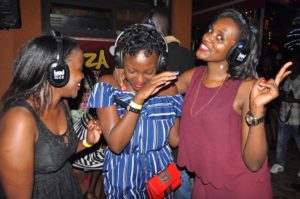 The revelers partied on and off the bus, enjoying amazing treats in specially set up Johnnie Walker lounges at each of the bars they stopped. According to the UBL Head of Whisky, Annette Nakiyaga, the Johnnie Walker Party Bus is about bringing together Kampala's socialites, media personalities and party goers once every month, taking them to four different hangouts around the city for each outing.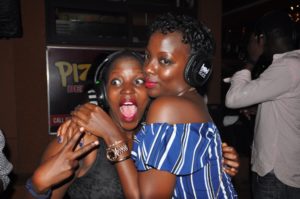 "We are officially kicking off the start of the season's festivities by giving the city's party people an opportunity to celebrate Christmas in a different way his year. The Party Bus is a complete Johnnie Walker experience serving the world's best whisky and the best music from the hottest DJs in town" she said. Organized by Uganda Breweries (UBL) and House of DJs, the Johnnie Walker Party Bus hit the road in October. It is a monthly do which since its launch has become one of the most sought-after party experiences.  To get a seat on the bus, revelers are required to purchase Johnnie Walker at any of the participating bars.