Police has warned those planning to demonstrate as part of the Togikwatako campaign tomorrow that they will be dealt with firmly. Opposition leaders have called upon the public to demonstrate ahead of the presentation and reading of the age limit bill. According to the Kampala Metropolitan Police commander Frank Mwesigwa, police and other security agencies are aware of threats but they will work tirelessly to stop any violent acts.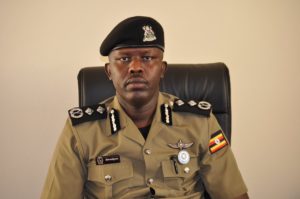 "We are aware of the opposition's plan to stage violent activities in the CBD, around Parliament and block other MPs. Police are working with other security agencies and we've counter measures to allow democratic processes to take place," Mwesigwa explained.
"Once the threat is high, we shall have adequate deployment to see that there is a democratic process. When they launched their campaign, they warned the police and we have those threats of beating our officers", he added.
Mwesigwa continued to say that they do not expect masses at Parliament tomorrow and they have no problem with people wearing red ribbons if they don't engage in unlawful activities.