The second edition of the Singleton Challenge tournament teed off with excitement with a record-breaking 220 golfers (110 pairs) last weekend. And although only 128 golfers (64 pairs) were able to qualify for the next round, there was little to worry about as the golfers were treated to a fun-filled 19th hole experience.
The golfers who religiously abided by the Caribbean-theme dress code, were treated to a sumptuous dinner and lots of The Singleton.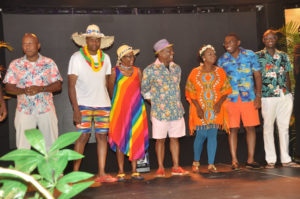 Then came the most outstanding item of season two; host- comedian Patrick Idringi aka Salvado.
The comedian saved the golfers the stress of thinking about their 'good or bad games' as he cracked them up with lots of jokes.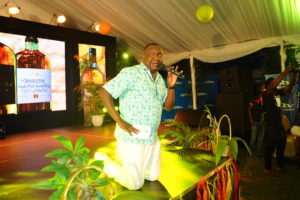 And as he signed out, Salvado who is also a Singleton influencer announced he had signed up with Uganda Breweries to host the entire seven-month long tournament. During an exclusive chat, Salvado confirmed his deal was a good one but was tightlipped about how much he will be paid per month.
A source close to Salvado however told us the comedian will be paid Shs4m per month, which brings the total to Shs28m until July. All the best!