After more than five years of waiting, the Parliament radio project is said to have kicked off last week. A reliable sources based at Parliament told us works kicked off last Thursday with a technical team which embarked on setting up studios where broadcasting will take place. The radio project was announced by Speaker Rebecca Kadaga in 2013.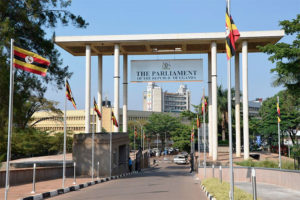 Kadaga told Parliament the United Nations Development Programme (UNDP), would fund the entire project which would help educate the public on the role of the legislative body.
Kadaga had promised that the project would be ready by the end 2014, but it took way longer. Our sources revealed that the project dragged on over fights among senior parliament officials over who was to oversee the multi-million shilling project.
There was a rumor that Parliament had awarded WBT Consortium, a company owned by Mark Walungama, Bill Tibingana, and one John Bwirehi the deal to offer consultancy services for the radio and TV studio designs. Some sources have linked radio personality Joel Isabirye to the group. But other sources revealed that the deal was taken by Jowat Enterprises who are said to have started on the job already!