Music promoter Suudiman's Facebook posts about Fifi Da Queen shocked many on the day of her introduction. He described as a sl*t who is not worthy of marriage. He further sympathized  with her husband Fab Love. Suudiman alleges that Fifi is an "international whor3 who has 'infected many with STDs".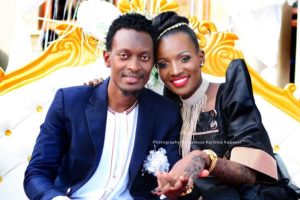 As laughable as it sounds, he is now threatening to release her S3X video tomorrow, a video he claims was captured just a week ago implying it was recorded a few days to her introduction! Chai! He is calling all of you to send in your WhatsApp numbers!
"Finally the x-rated tape it will be released tomorrow before 1 pm. Mr this is going to prove to you she's nothing but a community project. Imagine this tape was made like a week ago. Drop your WhatsApp number here we will send you the video", he posted on Facebook.
Watch this space.