The Suudiman – Fifi scandal is only gaining more steam. Last evening, the music promoter stated that he would release newly married Fifi Da Queen's s3x tape. He went ahead and asked his Facebook followers to send their WhatsApp numbers!
However, that's just the tip of the iceberg. Suudiman is now threatening to release what could be aptly described as the "Mother of all S3x tapes". He claims he is in custody of a 47-hour-long footage of nothing but s…x.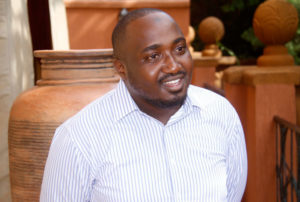 "My brother she's nothing but a International community sperm and STDs disposal. Even My friend's attending the convention this year in USA are ready to dispose. Let me focus on sending this video. In less than an hour people that we have their numbers will receive the video. Note: that we have over 47hours of footage from different sources . Today we are just releasing some scenes that happened at Ocean Eleven in Munyonyo and Victoria Hotel", he posted.
The motive of his actions remain mysterious. We await whether he will live to his word. Watch this space.