Fifi Da Queen's husband Abdallah Nsubuga popularly known as Fab Love has tasked music promoter Suudiman to release his wife's s3x tape that he has been claiming is in his custody.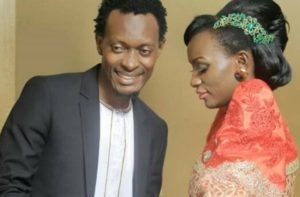 "Where is the s3x tape, we are tired of waiting. Let him release it as fast as possible," Nsubuga posted on Facebook.
According to Suudiman's recent posts, he is still editing the video so that the final product will be in HD!
The ongoing social media verbal war between Fifi  and Suudiman emerged on the day  the presenter was introducing her long term boyfriend Fab Love to her parent's home in Wobulenzi.
Suudiman started by claiming that Fifi Da Queen's was very promiscuous and did not deserve to be married. He further alleged that he was in custody of her s3x tape.