One of the key highlights of the just concluded David Lutalo Wololo concert, was the show's amazing sound and lighting; thanks to the show-organiser Balam Barugahare aka Sabavulu.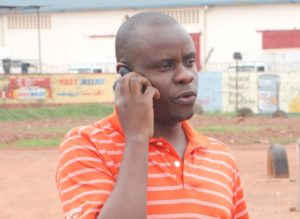 It's a bit shocking that for the first time in decades of organising several events, we are attributing sound and lighting to Balam. But we are not mistaken! The music promoter now boasts of his own state of the art sound, stage and lighting equipment. Balam who has in the past had to hire equipment, became autonomous in that field after he recently shipped in his own equipment. Balam had tongues wagging when he unpacked two trucks of new equipment at the David Lutalo concert last Friday.
He told us he decided to invest heavily in the new systems so as to improve production quality at his events as well as offer an alternative to many of his clients. Congrats are in order!