Social media personality Frank Gashumba has started an online petition seeking 100,000 signatures to have Isaac Katende popularly known as Kasuku fired from both Dembe FM and Spark TV that belong to the Nation Media.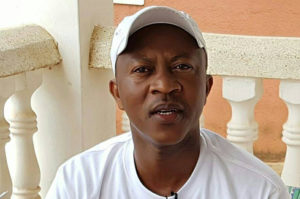 Gashumba's grievance with Kasuku originates from the presenter's utterances on his 'Talk and talk' program last Saturday where Kasuku told listeners who feel offended about his previous statement over the late Mozey Radio to use their middle finger effectively.
With such speeches, Gashumba released a statement saying; "This kind of behaviour is totally unacceptable, unprofessional, and contemptuous in the modern information society and if this act goes unchecked and unpunished, it will send a clear message to other media personalities that it is business as usual."
However, according to Kasuku, no one can change his personality in the way he does his work.