Goodlyfe surviving half Weasel will today officially release the much anticipated tribute song to his fallen singing partner Mowzey Radio. In a song is titled 'Tokyayitaba', Weasel expressed how he is missing his brother and also  the moments they spent together while the vocalist was alive.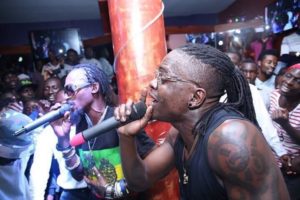 Weasel will perform the song at Theater La Bonita as he is the main star featuring on the Ebonies's weekly 'Music Tantal' night. The hardcore singer will also premiere some of his other new projects.
Radio & Weasel enjoyed a ten-year career singing as a duo.