Maxime Van Pee is a 24-year-old motocross rider born in Uganda to a Belgian father and a Rwandan mother. Currently the captain of the Ugandan motocross team, Van Pee has, however, been on the sidelines following a serious knee injury he suffered last year which required him to fly to Germany for an operation. He took us through his recovery and motocross journey.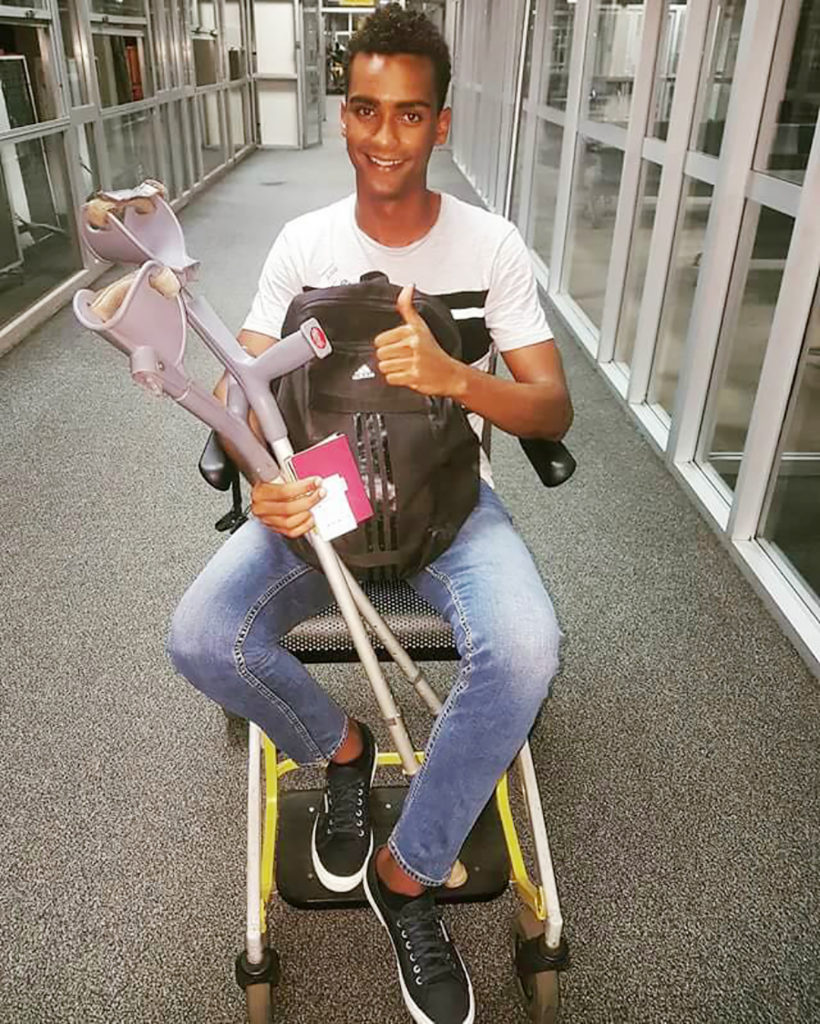 You suffered a serious knee injury last year; how far is the recovery process and when should your fans expect you back?
Yes, four months ago I tore my cruciate ligament in my left knee. The recovery is going as planned, I should be back to racing in about two months. I hope I can make it for the CAC 1 (Central African Championship Motocross First Round) on April 1.
Is the federation playing some part in the recovery journey?
The federation showed some support when they heard about my injury, however, it is not their duty to pay for my medical bills.
Tell us a bit about how you got into riding? Your journey through the amateur ranks, how you reached pro level and becoming the national team captain for motocross.
My father has always been a big fan of bikes. He got my older brother and I our first bikes when we were 12 and 14 years old. Like in everything, the beginning was not easy. We started with very old bikes and had no one to teach us the techniques so we taught ourselves. Both my parents have been supportive since day one. Without them I wouldn't have managed to get where I am today. Getting here took a lot of hard work!




What would you say is the biggest difference between the amateur ranks and the pro ranks from a rider's perspective?
The positioning on the bike and the discipline you put into practice differentiates the ranks.
How do you select a competitive bike and how much does it cost?
Motocross bikes are much lighter than the regular bikes and the suspensions are also completely different. I ride a 2017 KTM 450 SX-F which goes for about $9,000 (about Shs32m) brand new.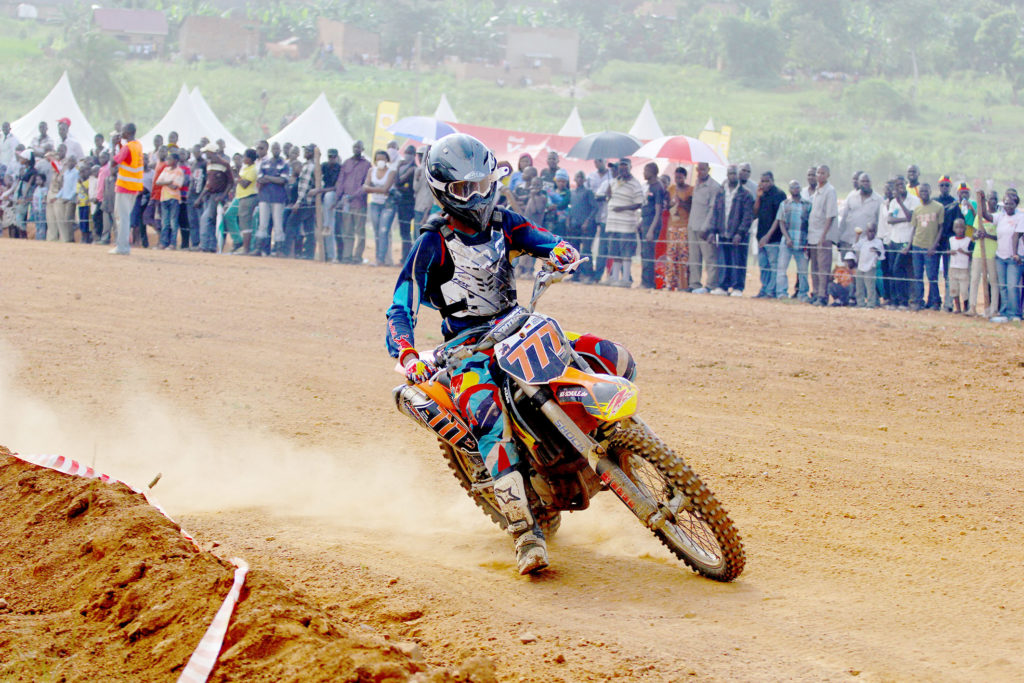 What type of physical training do you engage in to prepare yourself for racing?
Since I love football, I play it as a form of training and also go to the gym three times a week.
Most athletes constantly look for an edge to help them get to that next level. What is that for you?
I hate losing so I won't stop trying until I get to the top. The fans also play a huge role in this; I have won many races thanks to the support of the fans.
Racing at the professional level can be financially difficult. How do you fund it?
Like I said, my parents have supported me throughout my career. My sponsors Lato Milk have also been of great help.
You have talked of parents always having your back; do they travel with you to all of your races?
Hahaaaa… They attend every race of the calendar within or outside Uganda.
What is the most difficult part about being a motocross racer?
Getting back on your feet after a serious injury. It calls for maximum endurance.
What is the most fun part about being a motocross racer?
Jumping is definitely one of the most fun parts of the game. I also love the adrenaline of racing and the competitive spirit.
What are your long-term goals in motocross?
To one day win the African championship.