National Social Security Fund (NSSF) marked its annual Customer Connect week with various activities including a medical camp that gave Ugandans get free Hepatitis B, diabetes and blood pressure screening and Yellow fever vaccination.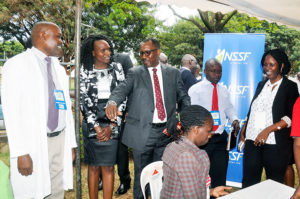 Richard Byarugaba, the NSSF managing director, stated that they used the opportunity to enroll members to their e-service channels that include SMS and email alerts in order to improve convenience and efficiency in their service delivery.
"The average usage of our e-channels is at 56 per cent on a monthly basis while the over the-counter engagement with customer stands at 43 per cent; we now want customers to be able to self-serve anytime, anywhere. I believe, will eventually reduce the queues at physical service points," he said.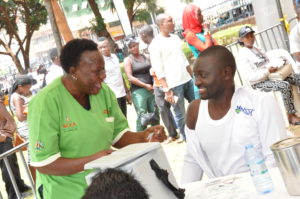 Now in its fifth year, the NSSF Customer Connect week aims at increasing the Fund's customer engagement and collecting feedback to improve its overall customer service experience.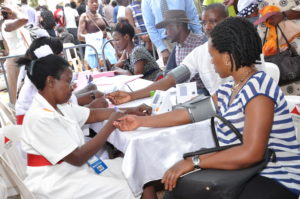 "I am happy to note that through this and other customer-focused initiatives, we have witnessed the Fund's customer satisfaction rate grow to 92 per cent as at December 2017 from 49 per cent seven years ago; meaning we are on the right track to improving customer service experience," Byarugaba said.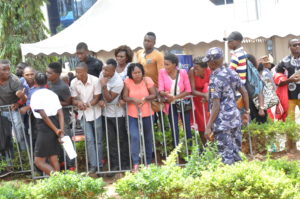 They also conducted financial literacy training focusing on topics that include saving, investment, planning for retirement, personal finance management and debt management.
The initiative runs will ran from Monday 19 to Thursday February 22 at the Constitutional Square in Kampala.