Minister of Ethics and Integrity Fr. Simon Lokodo is reportedly in coma. The minister reportedly suffered stroke in Kalangala last night while on official duties.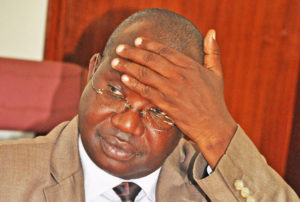 According to the reports, the minister is receiving treatment in Kalangala but plans are underway to airlift him to Kampala for better attention.
He is reportedly in company of a few colleagues whom he travelled with to the island.
This is a developing story.