A Kenyan neurosurgeon and his medical team opened a patient's skull last month to remove a blood clot in the brain and made a startling discovery: There was no clot. Kenya's Daily Nation reported that staff at Kenyatta National Hospital in Nairobi had mixed up two patients' identification tags before the surgery.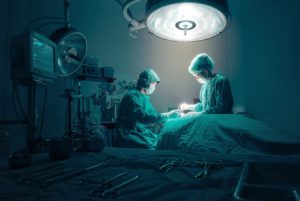 One patient required brain surgery to remove a clot, and the other needed treatment for brain swelling. The staff had been operating for hours before they realised the mistake.
The sobering mix-up ignited widespread concern, with some on social media calling for the hospital's board members to resign.
Kenyatta National's CEO Lily Koros Tare said in a statement on Thursday that four medical professionals had been suspended after "apparently operating on the wrong patient". The four include the neurosurgeon, ward nurse, theatre receiving nurse and anaesthetist, she said.