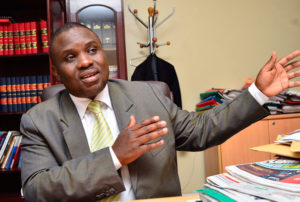 "What we have in place now is a regime protection police and Ochola has no capacity to realign it back to its Constitutional mandate, his professional attributes notwithstanding. Even the appointing authority is fully aware that he is going to be a titular figurehead as his Deputy, Brig. Sabiiti Muzeyi calls the shots. As a matter of fact, Brig. Sabiiti Muzeeyi is the defacto IGP. The militarization of police will therefore continue unabated", he stated. However, he admitted that he is a perfect choice for the job.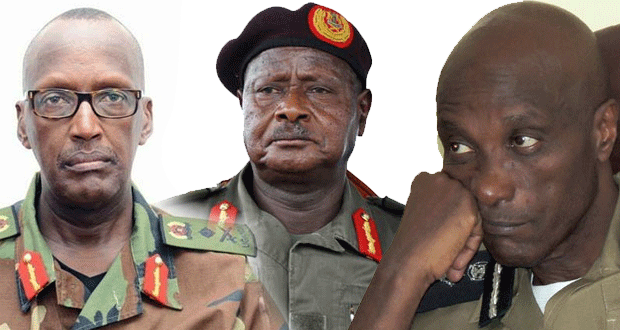 "It's granted that Ochola would be a perfect choice for the job of the Inspector General of Police under a functional state structure. He is a career police officer with an impeccable record and has risen through the ranks. However, he's assuming a herculean task of supretending over a rogue institution, which has long been derailed from its conventional role", part of his statement on the mini-reshuffle read. He let off a sigh of relief over Kale Kaiuhura's replacement saying that it has been long overdue. However, he stated that should not call for excitement.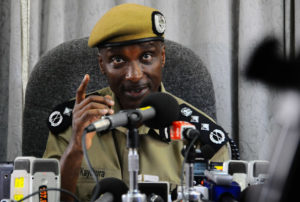 "The question has always been one of "when" but not "whether" Gen. Kayihura's empire would crumble, and I would be cheating my conscience if I did not say good riddance. Phew!!.(omulamu tawoneka).That said, Ugandans shouldn't be excited about Mr. Museveni's fudging", he stated He mourned the replacement of Gen Henry Tumukunde. He stated that the new Security Minister Gen Elly Tumwiine is "reckless and temperamental".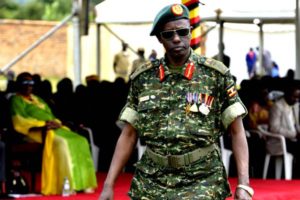 "The worst appointment is that of Gen. Elly Tumwiine. He is so temperamental, reckless, erratic, capricious and a rabid Musevenist. He has invariably manifested traits of a bigot in all contentious debates in Parliament and elsewhere. I will always live to tell my nasty experience before the General Court Martial when he summarily arraigned, tried and convicted me in less than two hours as I appeared before him in the capacity of counsel for Dr. Besigye, who was facing treason charges in 2005", he stated.
City Lord Mayor Erias Lukwago believes newly-appointed IGP John-Martins Ochola has no capacity to bring changes to the Police force.