What's the best plot for this cold weather? Raw energetic vibes it is! Yes, Jose Chameleone turned up the heat at Cayenne restaurant and lounge, Bukoto as he premiered his new video, 'Champion'.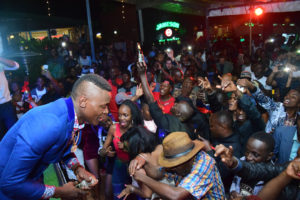 About an hour past midnight, Jose Chameleone stepped on stage and warmed the revellers to to some his popular hit-songs; mixing the new releases with the old from his rich catalogue.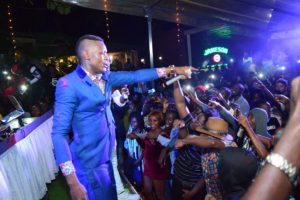 He preformed 'Mama Mia, Sweet Banana', 'Owakabi' among others.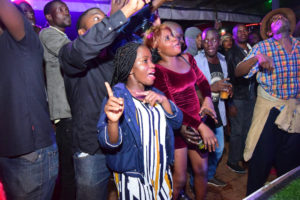 Another  highlight of the night saw singing brother, Weasel perform their collabo "Bomboclat" much to the excitement of revellers. He took fans on an emotional whirlwind as he performed Goodlyfe songs with the crowd singing Radio's choruses!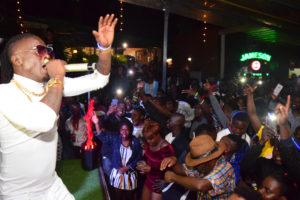 'Champion' is Chameleone's first video release this year.  It was shot and directed by Brazilian video director Jordan Hoechlin.