President Museveni will be so disappointed! While addressing the nation on International Women's Day, President Museveni cautioned men against beating their wives. He described men who beat their wives as cowards who should face full wrath of the law.
Also, he advised women to economically empower themselves to reduce risks of domestic violence which is being perpetuated by culture of dependence on men.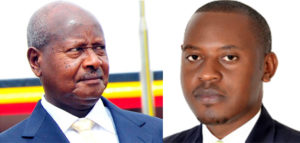 However, Onesmus Twinamasiko, the Bugangaizi MP is no convinced. He believes men should beat their women. When asked about the president's Women Day's message, he stated;
"As a man, you need to discipline your wife…touch her a bit, tackle her and beat her to streamline her", he stated.
What's your take on this?