Singer Barbi Jay of the 'Sumbusa' fame has defended self after he was caught red-handed pants down with a woman in his car in the depth of the night. While many were probably pelting self-righteous stones at the singer, he has come out to remind those playing holier-than-thee that the circumstance he finds himself in is not a unique one.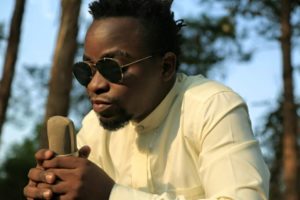 Using the popular 'did it' phrase, he explains that in the end, we will all did it!
"Kati mbuki…."If Zimbabwe did it…kenya will did it… Uganda will did it… and in the end everyone will did it…" Temuva ku podium.kiri_mu_mwe", he posted.
In line with that, let he who has not 'did it' cast the first stone.
However, in an earlier interview, he denied the whole act claiming that he was in Adam's suit because the heat in the car. He also defended his 'Chocolate girl' stating that she was dressed skimpily because they were from a rehearsal.