Kenyan gospel singer Ringtone seems so serious about putting a ring on Zari! In an exclusive interview with a Kenyan media house, he revealed that he is planning to meet Zari's family over the issue. He further stated that he had long fallen in love with Zari but respected Diamond since they were together. With Diamond out of the picture, he perfectly knows what he wants!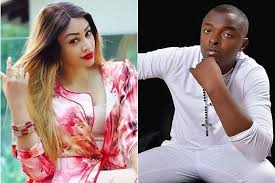 "We are going to Uganda with my friends. You know there is no problem with trying out something that your heart wants. Many times I have been following what people want, but this time I am going to follow what my heart wants. So my heart wants to go to Uganda. I want to go to Uganda to visit Zari's home. I am going with some of my close friends and one or two elders, who are going to seek to know if we can be allowed to pay dowry for Zari."
Asked whether he knows Zari, he said yes, adding:
"I would say this: Zari is wounded, and she does not want to indulge with other things. But that doesn't meant that if you feel you love Zari, you cannot love her. If you have not seen me with her, that does not mean that I don't love her.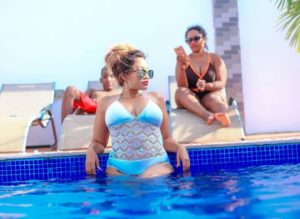 "I have loved her but I have restrained myself, knowing she is somebody's wife. I respected Diamond as her husband but now the whole world knows they are not together. So instead of waiting anymore, and she is beautiful, the whole world wants her, I said why don't I be the first to register?
"I am taking care of over a hundred orphans. So taking care of her children it is not adopting. She only has five children and she is not a beggar, she is not looking for someone to feed her children. After all, even if it was someone to feed the children, children are a blessing, you do not know what they will become in future.
"I can feed Zari. It's only that I am a Christian and I do not want to be polygamous. Otherwise, I can marry over a hundred wives and still feed them. I am tall and handsome and I am blessed.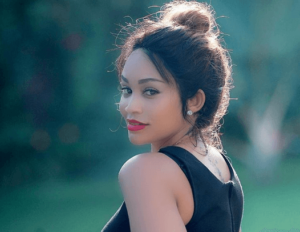 "I would want to tell Zari that she is a great woman, a great mother and just because she has five children, she is the most beautiful woman I have seen in the world. She should not think she is not attractive. She is more attractive to men who know what they want in life.
"I am humbly asking her to consider my proposal that she needs a man of God. She has been in two marriages that had issues. She didn't experience what God wanted her to experience, but in her third marriage, she is going to experience that. Naona akiwa mama mzuri sana wa kanisa. She will help me achieve her dreams and I will also help her."