Mr Ladislaus Rwakafuzi, the defence lawyer to Mr Godfrey Wamala alias Troy the prime suspect in the killing of singer Mowzey Radio has today failed to appear before the Entebbe Chief Magistrates Court as requested by Magistrate Ms Mary Kaitesi last month.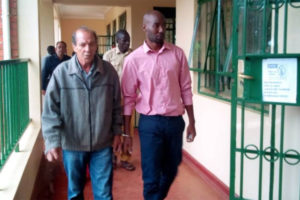 On appearing in court today, Troy was again not allowed to take plea as according to Kaitesi, his charges can only be heard by the High Court. She adjourned the case and further remanded him Kigo Prison until April 9 2018.
Troy was arrested early February in Kyengera, Wakiso District and the Katwe Division Police commander Frantile Lwamusaayi revealed that he was hiding at a friend's house.