As he's done several times since launching his Passport Experience brand, international DJ Fully Focus is set to make history again this week with the launch of The Afrobeat Experience, a monthly interview and new music program set to air on Diplo's Revolution, the latest SiriusXM's artist led stations.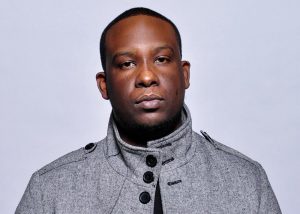 Airing at 8pm EST/5pm PST on the 4th Friday of every month, The Afrobeat Experience will become the first and only program on SiriusXM dedicated to African music, which has seen a huge rise in popularity in the U.S. over the past few years. The Afrobeat Experience debuts Friday, March 23rd.
"Fully Focus is the most essential Afrobeat DJ out there," Diplo said during a recent Beats 1 broadcast. "He always puts me on what's hot. If you want to know what's on the scene, he's the man."
In addition to the monthly show, Fully Focus will also be curating a weekly, hour-long mix for Diplo's Revolution. The Passport Experience will air Thursdays at 8pm EST/5pm PST, thereby earning the distinction of being one of the first shows to air on the new station on it's inaugural air date, March 22.
The show will spotlight the hottest new music from across the globe, keeping with the goal of the Passport Experience brand to bridge cultures through music. Prior to the creation of these two shows, Fully Focus previously partnered with Diplo's group, Major Lazer to introduce the popular group's fanbase to emerging Afrobeat artists through two mixtapes: Africa Now and Africa Is The Future. "This is such a blessing cause my fans have been asking when my mixes will return," says Fully Focus of his latest endeavour. "Given the limitations on most platforms nowadays, SiriusXM is a creative's dream platform, offering limitless freedom to express oneself. Shout out to Diplo for the opportunity: this is a big win for the culture."