The 'wedding of the century' was held in Nigeria on Friday, March 16, 2018 as Africa's richest man, Aliko Dangote gave-away his daughter Fatima in a ceremony attended by several billionaires including Bill Gates, several current and former presidents.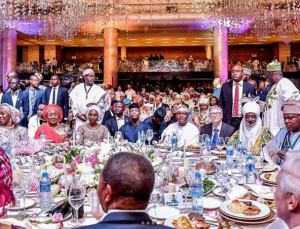 According to sources, Aliko Dangote was paid the sum of $1,388 (About Shs5m) when his beloved daughter, Fatima tied the nuptial knot with her hubby, Jamil Abubakar.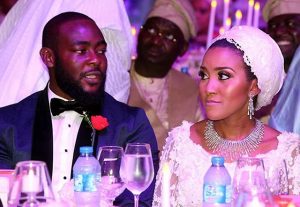 Nigeria's President, Muhammadu Buhari served as the bride's guardian and handed over Fatima's hand in marriage to the groom's guardian at the wedding ceremony that took place in the palace of the Emir of Kano.
Dangote's net worth as estimated by Forbes in 2018, was put at $14.1billion (about Shs52trillion)  placing him above Chelsea FC club owner Roman Abramovich.
Dear slay queens, if your 'sugar daddy' was not invited to this wedding, he is not a real sugar daddy but a sweetener. Cheiii!
Check the wedding photos HERE: