From designing compounds, Lawrence Ssekiziyivu spotted a business opportunity in manufacturing pavers and wasted no time grabbing it.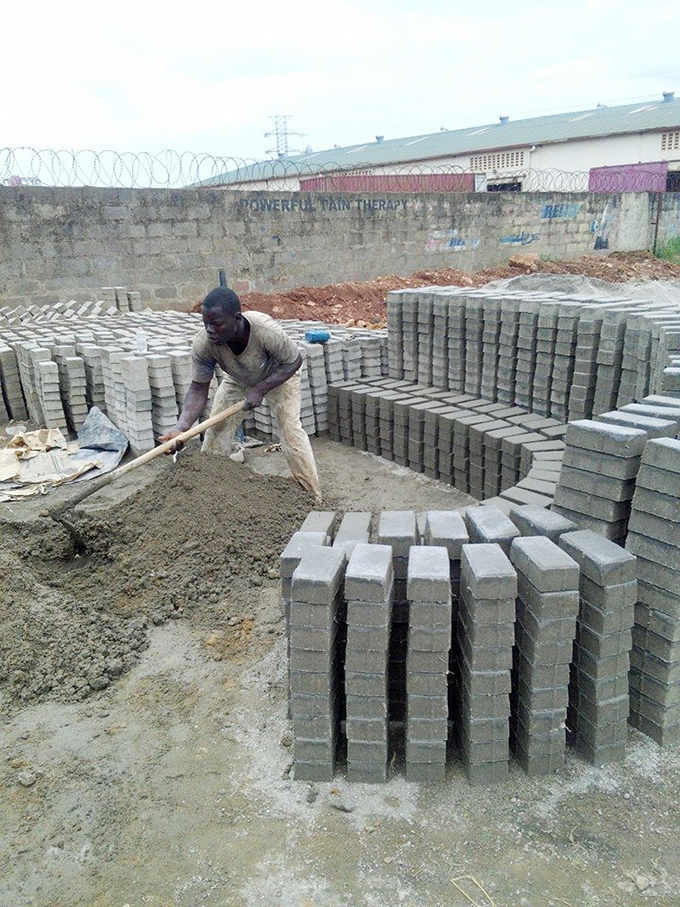 With the advantage of Herbert Lule, a structural engineer family friend who always obtained contracts to construct buildings, landscaping and designing their compounds, Lawrence Ssekiziyivu did not waste his time waiting for the "posh" jobs in air-conditioned offices, rather he joined Herbert to work as a compound designer soon after he had completed his Bachelors in Business Administration course at Kyamboga University in 2012.



According to Ssekiziyivu, designing compounds constituted planting nice grass and flowers, paving and levelling among other activities depending on what the owner of the compound desired.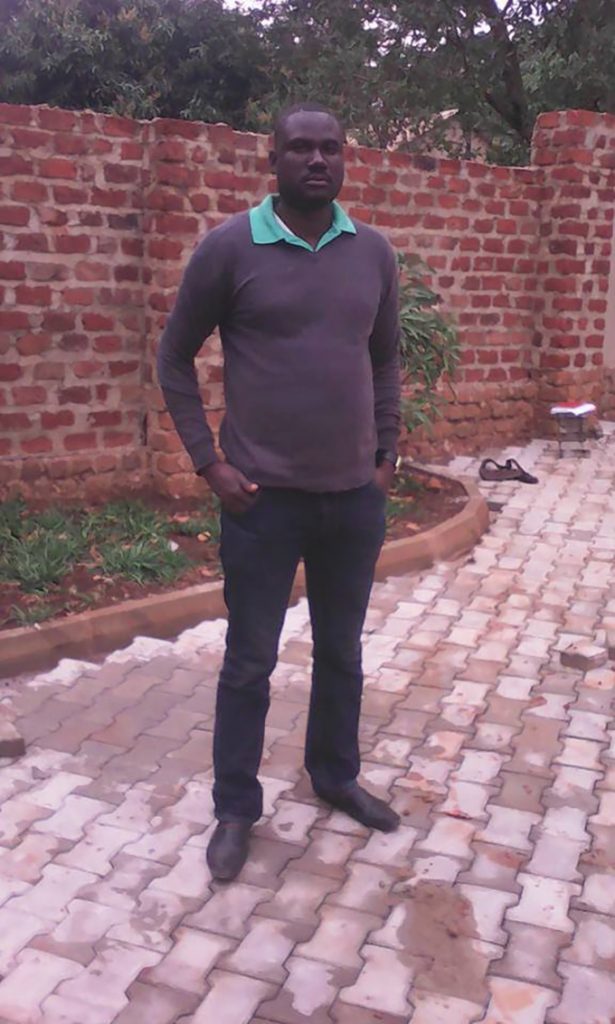 "Designing compounds was something I was familiar with because I had done a bit of it before in my S4 and S6 vacations but mostly working as a helper (porter). I could not wait for the so-called white collar jobs to come my way as many of friends dreamt. I was just ready to put on the dirty overalls," Gayaza-born Ssekiziyivu told Matooke Republic.
Thanks to Herbert, Ssekiziyivu says his skills in the landscaping role were polished and after only a few months he had mastered the new and trending styles required of any compound designer.
"I was happy at my job and the reason for that was that this time round I was not working as a porter but a foreman. Most of the time I made it to the site before the sun was out just to plan for the day," he said.
Ssekiziyivu told us that it was from managing construction sites that he discovered that one of the most expensive and yet most profitable aspects of all compound designing activities is laying of pavers since it is done in series. Having made this important discovery, for two years, Ssekiziyivu desired nothing else but to start his own pavers firm in order to milk this opportunity. He reckoned this would deliver him to double profits since he would not only be doing compound design work, he would also be supplying the pavers as opposed to buying them from other firms.
Manufacturing pavers
"Starting up a firm that manufactures pavers, road curbs, fencing blocks, and compound stones was a dream birthed after realising how essential they are in designing of compounds, but because it required me to raise more than Shs8m which I did not have at that moment, I had to give it a wait," Ssekiziyivu recalled.
"In 2015, I was blessed with a compound designing deal from which I earned about Shs5m," the young entrepreneur explained his lucky break.
"Topping it up with my savings, I happily embarked on my dream of opening my own firm. I used about Shs10m to rent a working space (compound), buy laying machines and to construct a shelter for finished pavers," he said.
The 29-year-old revealed that in terms of earnings, he cannot compare his 'hustle' to any formal office job because it does not have fixed monthly returns, since his pay is always determined by the weight of the contract. Nonetheless, he is not complaining, and despite realising his dream of setting up his own pavers venture, Ssekiziyivu did not quit his job as a compound designer, because it delivered the joy he is enjoying in the first place.