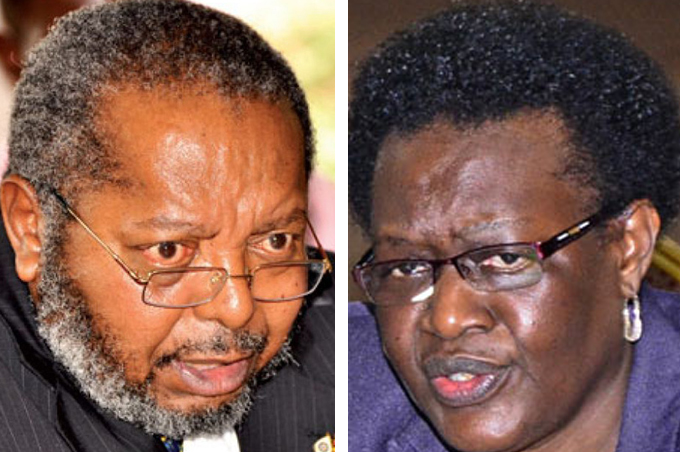 President Yoweri Museveni has directed the Inspector General of Government Justice Irene Mulyagonja to stop public attacks against the Bank of Uganda Governor Emmanuel Tumusiime Mutebile.
Museveni made the directive on Monday, when he summoned the two public officials to State House Entebbe, because their public war of words over Mutebile's recent staff changes was damaging the integrity of the central Bank.
Their public spat started with Mulyagonja directing Mutebile to stay staff changes he had made pending "investigations" because according to her they were made in bad faith.
The biggest casualty of the changes was former Executive Director Supervision Justine Bagyenda who was sent into early retirement. It is understood she ran to the IGG after a meeting with President Museveni didn't bear fruit.
Mutebile rubbished her directive and wrote back citing the Constitutional independence of the Central Bank saying, "Bank of Uganda is not subject to the direction or control of any person or authority and therefore no outsider, including your office can interfere with the decision of the BoU."
Immediately Mutebile's letter to her was made public, Mulyagonja hastily called a press conference and said her directive stood and vowed to continue investigating the process of appointing new officials at the Central Bank.
She also threatened to cause the arrest of Mutebile, saying the independence of the Bank of Uganda as established under Article 162 of the Constitution is "only guaranteed where the Bank is deemed to be acting in good faith and in accordance with the law, relevant provisions and policies and the principles of natural justice."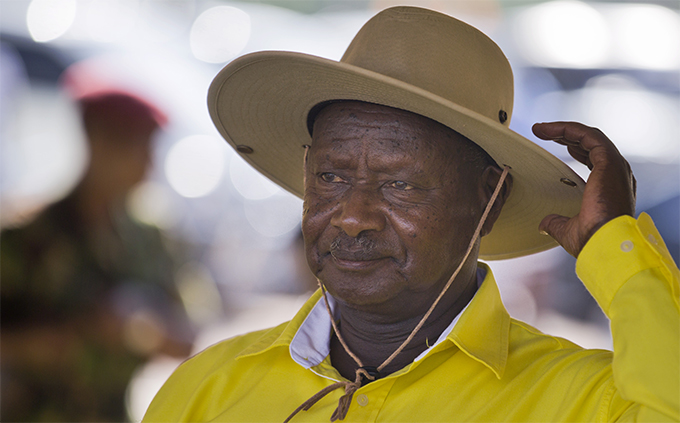 It is following these developments that Museveni summoned the two public officials.
No official statement has been released on the meeting, but it is understood that Museveni warned Mulyagonja against "attacking the governor in the media going as far as threatening to cause his arrest."
"Keep this between yourselves. You can't conduct an investigation in the media," Museveni reportedly said.
There has been a rift among top BoU officials following the takeover of Crane Bank in October 2016. Mutebile passed the buck on criminal culpability to Bagyenda who was in charge of supervising commercial banks.
Whistle blowers then leaked Bagyenda's vast wealth that is not commensurate with her earnings including Shs19billion stashed away in several banks and 17 properties across the country.
On the heels of Mutebile firing her, several government agencies including Uganda Revenue Authority, The IGG's office and Financial Intelligence Authority are interested in her matters with issues ranging from tax evasion, concealing wealth and money laundering.