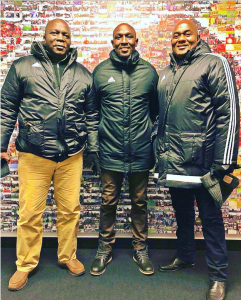 "I would to take this opportunity to thank my seniors; Coach Kajjoba Fred & Coach Moses Basena for honoring my invite; I truly appreciate your coming. It was really a great gesture, having you around the Redbulls family. For the love of the game; I hope you picked the very best out of it, enjoyed & loved the hospitality. The beautiful game is all about learning & exchanging new Ideas. Hope to see you again", Sekagya posted on his official Facebook page.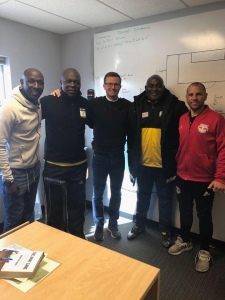 Basena and Kajoba  linked up with Ibrahim Sekagya  at New York Red Bulls in February this year to get exposed to modern footballing tactics.
Former Uganda Cranes captain Ibrahim Sekagya has showered praises to coaches Moses Basena and Fred Kajoba for completing their short coaching stint at MLS side New York Red Bulls.