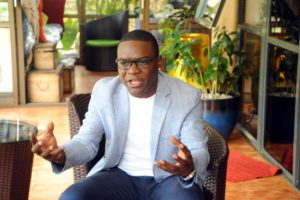 "Upon his non -appearance before this honourable court after having been duly served with a notice to show cause why he should not furnish security for his appearance," says the court in an order addressed to Mutesasira associates and court bailiffs.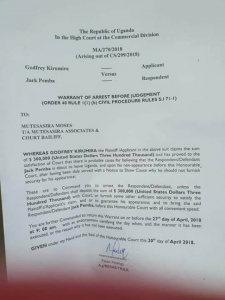 "These are to command you to arrest Pemba unless he deposits $300,000 (shs1b) with court or furnish some other sufficient security to satisfy Kirumira's claim to guarantee his appearance," the address adds.
Kampala Commercial High Court has issued an arrest warrant for city socialite Jack Pemba. The issued warrant signed by the court's acting registrar Festo  Nsenga, indicates that there is proof to the satisfaction of the court that Pemba is about to leave the country without settling matters between him and businessman Godfrey Kirumira. Kirumira demands Pemba over Shs1b ($300,000).