Motivational speaker and current affairs commentator Frank Gashumba is set to bounce back on TV after NBS TV issued an apology. For starters, last year NBS TV posted on their Facebook page alleging that they had received complaints of people alleging that Frank Gashumba had "conned" them. At the time, Frank was a co-host of a political talk show, 'The Eagle' which aired on the station. NBS TV thus parted ways with Frank Gashumba.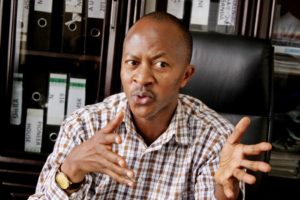 In the aftermath of the controversy, Frank Gashumba threatened to sue the station.
However, yesterday, NBS TV buried the hatchet. The station released a statement retracting the allegations and admitted that they acted on false information.
"The purpose of this press release is to retract those statements conveyed in that letter and apologise for the inconvenience and/or embarrassment the letter caused Mr Frank Gashumba, his family, friends and associates, " read part of the statement released by NBS.
With the new relationship, Frank Gashumba is hopeful that he will bounce back on TV.
"Yesterday, I decided to forgive and let go of all this. This is not because they apologised but because as a christian, I believe in forgiving in anyone that owns up to their mistake or recklessness However, I believe an apology makes more sense if it is moved from paper to actions.And to you my followers, a New and massive inspiration TV show will come your way soon so look forward to what I have in stock for you", part of his post read in response to NBS TV's apology.