Have you heard about Sauti Ya Africa? Well, Sauti Ya Africa is the most acclaimed trio in Africa that has set an international standard after they were chosen as the only Commonwealth music ambassadors representing 53 countries by Her Majesty the Queen of England.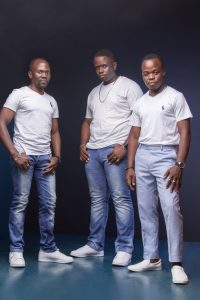 After the successful release of their debut single 'Amaalo' followed by 'Alumwa Alumwe', Sauti Ya Africa has once again hit the airwaves with a brand new single titled 'Biri Mugwe'.
These guys are the only African musicians who have performed for more than 50 presidents and still counting.