This Uganda and Rwanda comparison is not about to stop. Afterall, what are neighbours for if we can't compare notes and better ourselves? So, today, English football giant, Arsenal FC unveiled their kits for next season and guess what? Rwanda scored a huge partnership with the popular club as sleeve sponsor which deal will advertise the country's tourism and investment oppourtunities.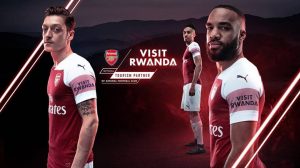 "The three-year deal will also see 'Visit Rwanda' (emblazoned on the sleeves) become our official Tourism Partner. The 'Visit Rwanda' logo will feature on the left sleeve of all our teams next season. The new kit for season 2018/19 was unveiled on May 22",the Arsenal website read.
As usual, those displeased with the affairs in Uganda were quick to disregard and mock our attempts like promoting the rolex, a delicacy that is on most tourist's bucket lists. A delicacy they praised when CNN acknowledged. Well today, they shoved their memory to the back of their minds and unleashed venom.
However, digging deeper, before Rwanda 'did it', we did. Infact, it's correct to say they outsmarted us at our own game.  Uganda Tourism Board partnered with the Uganda Rugby Union to brand the Jersey for the men's Rugby 7s team with visitUganda.com.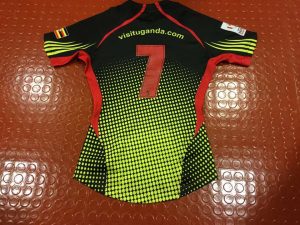 The team played with the  jersey in Dubai, Cape Town, Hong Kong HSBC rugby sevens tournaments and at the Common Wealth Games. Next our boys will representing at the Rugby Sevens World Cup in USA this July .
The games were broadcasted by Super sport and livestreamed on Facebook to over 126 countries and watched by over 300 million people.  This created massive publicity and awareness for destination Uganda.

Away from that, KCCA FC also did it at African championship level with Visit Kampala.
In regards to tourism, Uganda is one of the world's top destinations for tourists thanks to our wide-range of natural attractions from wild game, snow capped mountains, hospitable people and unique climate.
Have y'all forgotten we are The Pearl of Africa?  Sit down .